Palestinians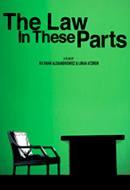 Justice in a Gray World
Monday, December 31, 2012 by
Robert Nicholson
| Jewish Ideas Daily » Daily Features
The Law In These Parts, a new documentary that places the blame for Palestinian woes on Israel's military lawyers, exhibits scant awareness of history—and limited knowledge of law.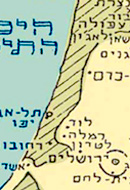 Partition, Then and Now
Tuesday, December 11, 2012 by
Allan Arkush
| Jewish Ideas Daily » Daily Features
Since the beginning of the Zionist project, the partition of the land into two states has never found enthusiastic support among either Jews or Arabs.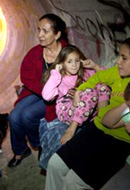 A World Without Enemies
Monday, December 3, 2012 by
Aryeh Tepper
| Jewish Ideas Daily » Daily Features
In Isaac Babel's 1931 short story "Argamak," a Jewish intellectual "thirsting for peace and happiness" joins a Red cavalry division made up of Jew-hating Cossacks.  The division commander understands the Jew's strange choice—and has contempt for it.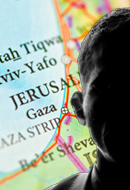 Israel's Friends in Gaza
Thursday, November 29, 2012 by
Alex Joffe
| Jewish Ideas Daily » Daily Features
Hamas was quick to declare victory in the latest conflict with Israel.   A closer look at the price it paid in terms of personnel and equipment shows that its bravado was false.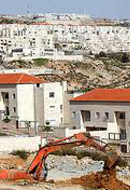 What are Israel's Rights in Judea and Samaria? Two Views
Two differing views of a controversial report on the legality of Jewish settlements in territories seized in the Six-Day War.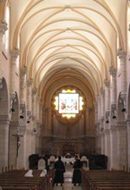 UNESCO and the World Heritage Game
Monday, July 16, 2012 by
Alex Joffe
| Jewish Ideas Daily » Daily Features
The World Heritage Committee of the United Nations Education, Scientific, and Cultural Organization, better known as UNESCO, claims to safeguard the shared patrimony of the entire human race.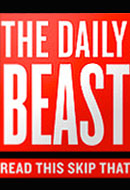 Peter Beinart, I Quit.
Monday, April 2, 2012 by
Yoel Finkelman
| Jewish Ideas Daily » Daily Features
Peter Beinart's new blog on the Daily Beast titled Open Zion (formerly Zion Square) is dedicated to an "open and unafraid conversation about Israel, Palestine, and the Jewish future."  But after several weeks of Open Zion, one writer has concluded that its conversation is not, in fact, open—and is not one in which he can continue to take part. Here, he resigns his position.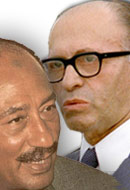 Frail Reeds?
Wednesday, February 2, 2011 by
Elliot Jager
| Jewish Ideas Daily » Daily Features
Observing Egypt's current upheaval, a writer for the Hebrew daily Makor Rishon has ventured the thought that whatever happens there, and no matter who takes power, "the lesson for Israel is clear: Arab regimes cannot be trusted."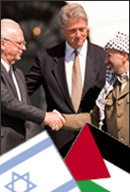 Who's Against a Two-State Solution?
Tuesday, July 20, 2010 by
Efraim Karsh
| Jewish Ideas Daily » Daily Features
"Two states, living side by side in peace and security." This, in the words of President Barack Obama, is the solution to the century-long conflict between Jews and Palestinian Arabs in the Middle East. Washington is fully and determinedly on board. So are the Europeans. The UN and the "international community" vociferously agree. Successive governments of the state of Israel have shown their support for the idea. So far, there is—just as there has always been—only one holdout.