Palesitnians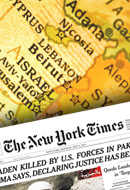 Signs of the Times
Thursday, February 7, 2013 by
Alex Joffe
| Jewish Ideas Daily » Daily Features
A new report by the Committee for Accuracy in Middle East Reporting in America is the latest in a long line to allege anti-Israel bias at the New York Times.  But the newspaper isn't about to change.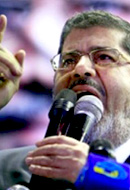 America and the Muslim Brotherhood: A Romance
Thursday, December 20, 2012 by
Alex Joffe
| Jewish Ideas Daily » Daily Features
One of the most consistent and depressing aspects of U.S.-Middle Eastern relations is the determination of our intellectuals and officials to defend Egypt's Muslim Brotherhood.