Numbers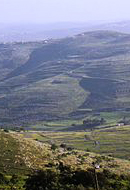 Beyond the Giants
Strange as it may sound, my idea of Israel did match reality.  I've never imagined it to be some spotless utopia where everybody knows your name.  It is a land haunted by terror and tragedy, fear and doubt.  And yet it's the land where God has chosen to reveal Himself to man.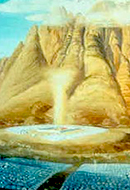 Endearment in the Wilderness
Friday, July 27, 2012 by
Moshe Sokolow
| Jewish Ideas Daily » Daily Features
First of all, let's stipulate that the midbar in Sefer B'midbar, the fourth of the five books of Moses which we have just finished reading, is not necessarily a desert. 
D'varim: A Lamenting Question?
We start reading this week at Deuteronomy 1:1. But where do we stop—and why? (Click here for source sheet.) Download | Duration: 00:10:41
Mattot-Masei: Where Moses Walked
This week, the shocking truth about Kadesh-Barnea. (Click here for source sheet.) Download | Duration: 00:11:09