Nazi Germany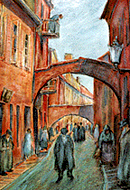 The Last Books
Wednesday, May 1, 2013 by
Jonathan Brent
| Jewish Ideas Daily » Daily Features
The invisible structures created by the Jewish people of Eastern Europe over a thousand years were given shape and transmitted through the books and the documents collected by YIVO.  These structures still move us.  If we do not know what they are, we do not know ourselves.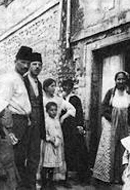 The Betrayal of Salonika's Jews
Thursday, April 18, 2013 by
Andrew Apostolou
| Jewish Ideas Daily » Daily Features
When the Germans entered Salonika on April 6, 1941, they found a willing cadre of collaborators and a broad section of Greek Christian opinion hostile to the Jews.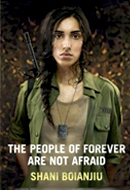 Shani Boianjiu and the Past and Present of Jewish Literature
Israeli writer Shani Boianjiu's first novel, composed in English, is a rare contemporary addition to the Jewish tradition of transnational literature.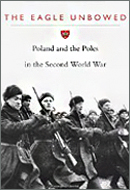 World War II and the Impossibility of Polish History
Wednesday, February 27, 2013 by
Alex Joffe
| Jewish Ideas Daily » Daily Features
Must any history of Poland in the Second World War therefore put the Jews and the Holocaust at the center? If it does not, is that originality or revisionism?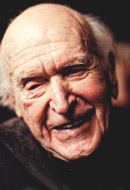 Life Goes On
Life Goes On, by German-Jewish novelist Hans Keilson, had been forgotten since the Nazis banned it in 1934.  Now, a year after Keilson's death, it has been translated into English.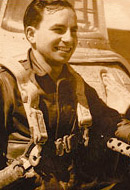 A Voice Saying Something Right
Tuesday, January 29, 2013 by
David Curzon
| Jewish Ideas Daily » Daily Features
Poet Harvey Shapiro, who passed away this month at age 88, captured in plain words the mystery of everyday life, the trauma of war, and the grandeur of Jewish tradition.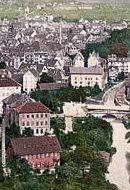 From Reparations to Atonement
Monday, January 28, 2013 by
Ismar Schorsch
| Jewish Ideas Daily » Daily Features
Where recognition of the Holocaust was once restricted to the office of the Chancellor, there is a grassroots commitment in today's Germany to take ownership of the past.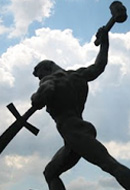 Gun Control, Halakhah, and History: Further Thoughts
Tuesday, January 22, 2013 by
Shlomo M. Brody
| Jewish Ideas Daily » Daily Features
While the use of weaponry is at times morally necessary, the glorification of weaponry is foreign to Jewish thought.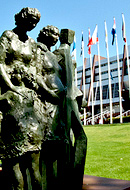 Jews, Law, and Human Rights
International human rights institutions were created as a response to the Holocaust.  But, in recent years, they have been turned against Jews and Israel. [Part I of II]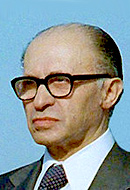 The Peacemaker
Monday, November 26, 2012 by
Seth Lipsky
| Jewish Ideas Daily » Daily Features
About Menachem Begin the thing that I remember most was the way he talked.  Begin wouldn't say that he was born on the eve of the First World War; he'd say, as he did when a group of us from the Wall Street Journal interviewed him in 1981, that he was born "into" World War I.