Nahmanides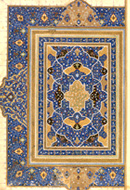 Crossing Borders—Without Passports
Wednesday, December 19, 2012 by
Moshe Sokolow
| Jewish Ideas Daily » Daily Features
"Crossing Borders," a current exhibit at New York City's Jewish Museum featuring works on loan from Oxford's Bodleian Library, displays medieval Jewish manuscripts embedded in their Christian and Muslim scribal milieus.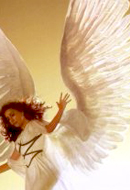 "I, and Not an Angel"
Thursday, September 20, 2012 by
Shlomo M. Brody
| Jewish Ideas Daily » Daily Features
"Warning: The Following Prayer May Be Dangerous to Your Spiritual Health.  Recite with Caution."  When was the last time you saw this kind of warning in a prayer book? Yet in most Ashkenazic S'lihot prayer books, that is the message that actually accompanies one of the hymns.
Ki Tavo: Conceptual Chronology
Mysteriously, the Israelites are exiled in the middle of Deuteronomy 28 but are still in their land as the chapter goes on. Is the Torah always written in chronological order? We'll let Nahmanides and Abarbanel tackle this problem. (Click here for source sheet.) Download | Duration: 00:12:08
Editors' Picks
To Touch the Hand of God
Gil Student
,
Torah Musings
. Maimonides and Nahmanides disagree about translating biblical references to God's physical attributes—because they disagree about the nature and purpose of language itself.