Mohamed Morsi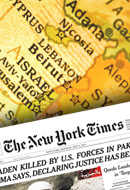 Signs of the Times
Thursday, February 7, 2013 by
Alex Joffe
| Jewish Ideas Daily » Daily Features
A new report by the Committee for Accuracy in Middle East Reporting in America is the latest in a long line to allege anti-Israel bias at the New York Times.  But the newspaper isn't about to change.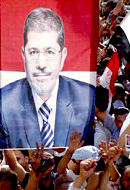 The Muslim Brotherhood's Patient Jihad
Mohamed Morsi's recent election as president of Egypt has proved a matter of concern.  A candidate from the radical Islamist Muslim Brotherhood, many fear that Morsi's victory will threaten Egyptian-Israeli peace.