Middle East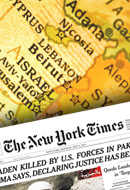 Signs of the Times
Thursday, February 7, 2013 by
Alex Joffe
| Jewish Ideas Daily » Daily Features
A new report by the Committee for Accuracy in Middle East Reporting in America is the latest in a long line to allege anti-Israel bias at the New York Times.  But the newspaper isn't about to change.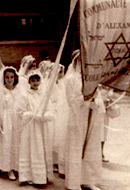 The Egyptian Jewish Remnant, Against Israel
Wednesday, October 3, 2012 by
Joseph Mayton
| Jewish Ideas Daily » Daily Features
CAIRO: At this upscale Cairo café, Sam and Amira, brother and sister, are the last two who would be seen as Jewish.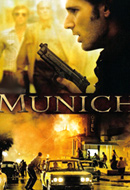 Munich Misremembered
Wednesday, September 5, 2012 by
Daniel Gelernter
| Jewish Ideas Daily » Daily Features
Forty years ago, on September 5, 1972, eight Arab terrorists broke into the Israeli apartments at the Munich Olympic village, murdered two athletes, and took nine hostage.  After a day of failed negotiations, aborted rescue attempts, and a shootout, not a single hostage survived.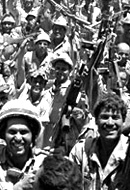 The Six-Day War: Day Six
After five days spent battling Arab forces, Israel now faced a new opponent: time. With the Egyptians and Jordanians out of the war, and the Syrians having agreed to a ceasefire, the Security Council was becoming restless.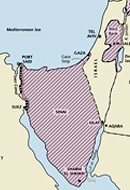 On the Eve of the Six-Day War
Forty-five years ago today, on June 4, 1967, Israel and the Jewish world were in suspense. Today, we recall the Six-Day War as a stunning martial victory by the Jewish state; but on the war's eve, this outcome was wholly unforeseeable. Indeed, the odds appeared firmly stacked against Israel.