Middle Age & Renaissance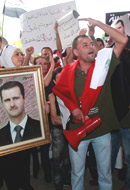 Whither the Alawites
Friday, January 20, 2012 by
Elliot Jager
| Jewish Ideas Daily » Daily Features
Time does not appear to be on the side of Syria's minority Alawite-led regime. President Bashar Assad has reportedly been offered asylum in Moscow, which wants an orderly transition that will preserve Russian strategic interests. Other stories have Assad and his loyalists preparing mountain strongholds for a last-ditch stand.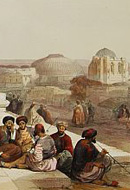 Jerusalem's Ego and Id
Thursday, January 19, 2012 by
Alex Joffe
| Jewish Ideas Daily » Daily Features
Biography is not the same as history. Biography charts the outer and inner life of a person—character, spirit, morality, emotion, perhaps even soul. History, by contrast, incorporates different narratives and pieces of evidence, seeks out new data, then rises above all the fragments with a synthesis.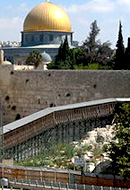 The Mughrabi Bridge to Nowhere
Tuesday, January 3, 2012 by
Alex Joffe
| Jewish Ideas Daily » Daily Features
From the southern end of the plaza in front of Jerusalem's Western Wall, a temporary wooden bridge ascends eastward to the Mughrabi Gate, the only one of the 11 gates into the Temple Mount area that is accessible to non-Muslims.
Highlights of 2011:
Part II
Friday, December 30, 2011 | Jewish Ideas Daily » Daily Features
Part II of our round-up of the past year's most popular features on Jewish Ideas Daily. (Part I is here.)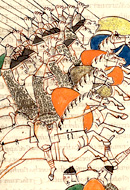 The First War of National Liberation
This is the 2,179th anniversary of the world's first war of national liberation. There have been many since. To a surprising extent, such wars have followed the pattern first established by the Maccabees. They, like later heads of independence movements, were leaders of a people conquered and occupied by a great empire.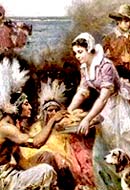 Thanksgiving: A Jewish Holiday After All
Wednesday, November 23, 2011 by
Moshe Sokolow
| Jewish Ideas Daily » Daily Features
In 1789, President George Washington issued a proclamation recommending that Thursday November 26th of that year be devoted "to the service of that great and glorious Being who is the beneficent author of all the good that was, that is, or that will be."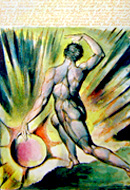 The Holy Land of England
Thursday, November 10, 2011 by
Liam Hoare
| Jewish Ideas Daily » Daily Features
The King James Bible, along with the Book of Common Prayer, Shakespeare, and Milton, transformed the English language, introducing a vibrant lexicon that is used to this day. It also fused biblical mythology with concepts of English national identity.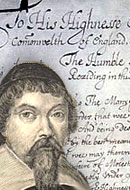 British Philo-Semitism, Once and Future
Thursday, November 3, 2011 by
Alex Joffe
| Jewish Ideas Daily » Daily Features
Anyone who has even a passing familiarity with public discourse about Jews in today's United Kingdom can be forgiven for viewing the term "British philo-Semitism" as an oxymoron.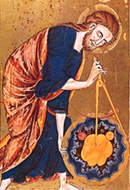 The Genesis of Modern Science
Tuesday, October 18, 2011 by
David Curzon
| Jewish Ideas Daily » Daily Features
Copernicus, Galileo, Kepler, Descartes, Newton, and the other founders of modern science were all believers in the truths of the opening chapter in the Hebrew Bible.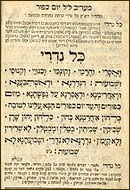 All These Vows
No one knows for sure how Kol Nidrei originated. It is by far the best-known Yom Kippur prayer, but in fact it is neither a prayer nor actually recited on Yom Kippur. Rabbis have never liked it.