Maimonides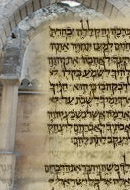 The Aleppo Codex and the Ownership of Tradition
Wednesday, September 12, 2012 by
Alex Joffe
| Jewish Ideas Daily » Daily Features
The Torah belongs to all Jews and, indeed, to anyone who cares to learn and live its ways. But it is not transparent.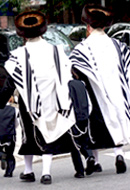 Spinoza in Shtreimels
Tuesday, September 4, 2012 by
Carlos Fraenkel
| Jewish Ideas Daily » Daily Features
Philosophy professor Carlos Fraenkel wrote that "the cultural relativism that often underlies Western multicultural agendas [is] a much greater obstacle to a culture of debate than religion."  Today, in an exclusive preview from the Jewish Review of Books, Fraenkel relates how his theory fared among a group of Hasidim.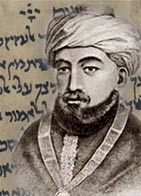 Who Owns Maimonides?
Wednesday, October 5, 2011 by
Joshua Halberstam
| Jewish Ideas Daily » Daily Features
Abraham Joshua Heschel once suggested that if one didn't know that "Maimonides" was a person, one would assume it was the name of a university. Heschel was referring to the monumental breadth and influence of the 12th-century philosopher's work.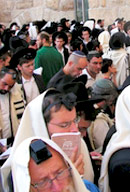 Tisha b'Av Now
Monday, July 19, 2010 by
Yehudah Mirsky
| Jewish Ideas Daily » Daily Features
Tomorrow is Tisha b'Av, the traditional day of fasting and lamentation for the destruction of the First and Second Temples and the sorrows of Jewish history.  But ours is a moment of unprecedented Jewish sovereignty and unparalleled Jewish prosperity. And so, many are asking, why bother?