Mahmoud Ahmadinejad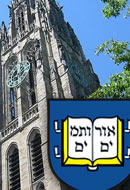 Anti-Semitism and Man at Yale
Tuesday, May 21, 2013 by
Alex Joffe
| Jewish Ideas Daily » Daily Features
Continuing our retrospective, we revisit Alex Joffe's critique of the unwillingness of Western universities to confront contemporary anti-Semitism, first published June 13, 2011.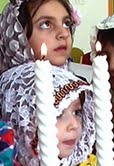 Iranian Jewry Today
Thursday, August 16, 2012 by
Shai Secunda
| Jewish Ideas Daily » Daily Features
In late June 2012, the Vice President of the Islamic Republic of Iran addressed an international conference on the proliferation of illicit drugs.  He acknowledged his country's extensive border with Afghanistan, the largest producer of illegal opium in the world.  But he also blamed the crisis on the Babylonian Talmud.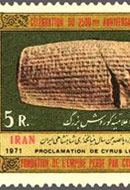 Cyrus, Ahmadinejad, and the Politics of Purim
Wednesday, March 7, 2012 by
Alex Joffe
| Jewish Ideas Daily » Daily Features
At this week's pre-Purim meeting in Washington between President Obama and Prime Minister Netanyahu to discuss Iran's nuclear threat to Israel, Netanyahu gave Obama a present: the book (or m'gilah, scroll) of Esther, which tells how the Jewish heroine foiled Haman's plot to kill the Jews of ancient Persia.