Lebanon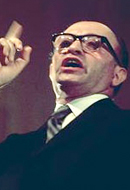 Menachem Begin: A New Life
Friday, May 3, 2013 by
Asaf Romirowsky
| Jewish Ideas Daily » Daily Features
Ensuring that another Holocaust would never take place was Menachem Begin's paramount concern, even when he was Prime Minister of Israel, pursuing Yasir Arafat in his Beirut bunker.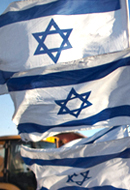 The Challenge of Sovereignty
Tuesday, April 16, 2013 by
Michael B. Oren
| Jewish Ideas Daily » Daily Features
On the eve of Israel's independence, David Ben-Gurion sat alone, questioning whether a people so long accustomed to being the victims of sovereign power could take responsibility for themselves.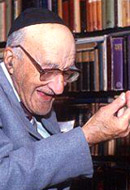 Leibowitz at 110
Monday, February 11, 2013 by
Jeffrey Saks
| Jewish Ideas Daily » Daily Features
A scientist, a philosopher, and a sharp-tongued public intellectual, Yeshayahu Leibowitz was an oracle for some, a crank to others.  Two decades since his death, his ideas remain influential on Israeli society.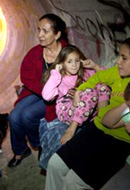 A World Without Enemies
Monday, December 3, 2012 by
Aryeh Tepper
| Jewish Ideas Daily » Daily Features
In Isaac Babel's 1931 short story "Argamak," a Jewish intellectual "thirsting for peace and happiness" joins a Red cavalry division made up of Jew-hating Cossacks.  The division commander understands the Jew's strange choice—and has contempt for it.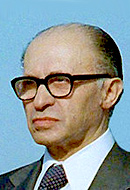 The Peacemaker
Monday, November 26, 2012 by
Seth Lipsky
| Jewish Ideas Daily » Daily Features
About Menachem Begin the thing that I remember most was the way he talked.  Begin wouldn't say that he was born on the eve of the First World War; he'd say, as he did when a group of us from the Wall Street Journal interviewed him in 1981, that he was born "into" World War I.