Kristallnacht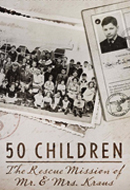 "They All Could Have Been Saved"
Gilbert and Eleanor Kraus personally rescued 50 Jewish children from Nazi-era Vienna and brought them home to Philadelphia.  A new documentary tells their story—and contrasts it with the apathy shown by their community.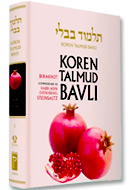 Englishing the Talmud
Tuesday, June 26, 2012 by
Yehudah Mirsky
| Jewish Ideas Daily » Daily Features
According to a rabbinic tradition recorded in the Talmud (Shabbat 12b), God's angels do not understand the Aramaic language in which the Talmud itself is mainly composed. As many a modern reader can testify, they're hardly alone.