Karl Marx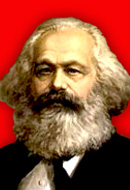 Antisemitism: Obsession or Logic?
Thursday, January 24, 2013 by
Alex Joffe
| Jewish Ideas Daily » Daily Features
Robert Wistrich's new book, From Ambivalence to Betrayal:The Left, the Jews, and Israel, does much to demonstrate that anti-Semitism was and is a fixture of the Left—but stops short of that conclusion.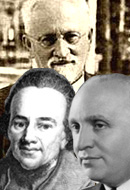 Where Does the Modern Period of Jewish History Begin?
Friday, January 18, 2013 by
Michael A. Meyer
| Jewish Ideas Daily » Daily Features
In this classic 1975 Judaism article, Michael Meyer argues that there is no value in "setting a definite terminus for the beginning of modern Jewish history."
Editors' Picks
Before Marx Became Marxist
John Gray
,
New York Review of Books
. "The man who would write the Communist Manifesto just five years later was advocating the use of the army to suppress a communist workers' uprising!"