Jimmy Carter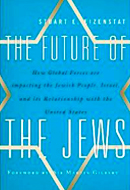 Eizenstat on the Jewish Future
Friday, March 15, 2013 by
Jerome A. Chanes
| Jewish Ideas Daily » Daily Features
In his new book on the Jewish future, Jewish diplomat Stuart Eizenstat sees Jewish destiny evolving in the friendly competition between the sovereignty of Israel and the pluralism of America.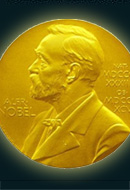 Alfred Nobel's Other Mistake
Friday, July 20, 2012 by
Alex Joffe
| Jewish Ideas Daily » Daily Features
In a world obsessed with awards, the Nobel Prizes stand out as something special. As prizes proliferate, Nobel laureates still attain global respect in their fields and celebrity beyond, as well as, nowadays, a prize of over a million dollars.
Editors' Picks
Get Carter?
Jonathan Neumann
,
Standpoint
. Americans might have thought they had dispensed with Jimmy Carter in 1980. But Ruthie Blum argues that Obama does a pretty good impression when it comes to the Middle East.