Jewish Thought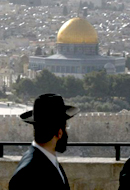 The Black-Hat Underground
Monday, May 6, 2013 by
Yoel Finkelman
| Jewish Ideas Daily » Daily Features
The likely closure of Aderaba, the magazine by, for, and about frustrated Israeli ba'alei teshuvah, demonstrates that the mainstream haredi community is too great to overcome—for now.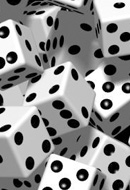 Who Says There Are No Coincidences?
Wednesday, March 6, 2013 by
David Glasner
| Jewish Ideas Daily » Daily Features
In certain Orthodox circles, the idea that there are no coincidences has become a principle of faith.  But it contradicts a more fundamental Jewish doctrine: human free will.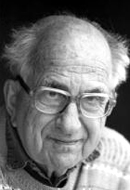 Judaism and the Meaning of Life
Friday, March 1, 2013 by
Emil Fackenheim
| Jewish Ideas Daily » Daily Features
Emil Fackenheim is often remembered only for his Holocaust theology.  This 1965 Commentary essay reminds us of his understanding of the covenantal relationship between God and man.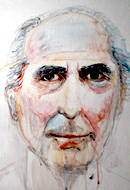 An Open Letter to Philip Roth
Tuesday, November 20, 2012 by
D.G. Myers
| Jewish Ideas Daily » Daily Features
Say it ain't so.  The news that you have decided to retire from the "awful field" of writing fiction is terribly upsetting.  Not because your readers and critics might have paid more respectful attention to Nemesis if they'd only known that it was going to be your last book.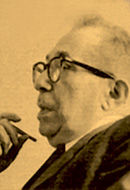 Teshuvah: Progress or Return?
Monday, September 24, 2012 by
Jonathan Ziring
| Jewish Ideas Daily » Daily Features
While in theory the blowing of the High Holiday shofar should be enough to "awaken us from our slumber" and move us to repentance, in practice most people need to look to other sources to enable them to rethink the way they live or their understanding of repentance itself.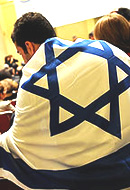 At Last, Zion
Milan Kundera once defined a small nation as "one whose very existence may be put in question at any moment; a small nation can disappear, and it knows it."  Israel is a small country. This is not to say that extinction is its fate. Only that it can be.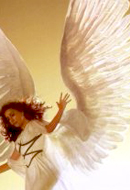 "I, and Not an Angel"
Thursday, September 20, 2012 by
Shlomo M. Brody
| Jewish Ideas Daily » Daily Features
"Warning: The Following Prayer May Be Dangerous to Your Spiritual Health.  Recite with Caution."  When was the last time you saw this kind of warning in a prayer book? Yet in most Ashkenazic S'lihot prayer books, that is the message that actually accompanies one of the hymns.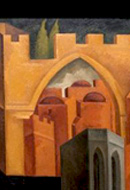 The Hebrew Bible and the Human Mind
Yoram Hazony has a bone to pick with Tertullian, the second-century Christian theologian who asked, "What has Athens to do with Jerusalem?"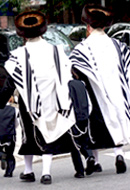 Spinoza in Shtreimels
Tuesday, September 4, 2012 by
Carlos Fraenkel
| Jewish Ideas Daily » Daily Features
Philosophy professor Carlos Fraenkel wrote that "the cultural relativism that often underlies Western multicultural agendas [is] a much greater obstacle to a culture of debate than religion."  Today, in an exclusive preview from the Jewish Review of Books, Fraenkel relates how his theory fared among a group of Hasidim.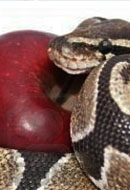 Sin, Sin, Sin
Wednesday, August 29, 2012 by
Lawrence Grossman
| Jewish Ideas Daily » Daily Features
In the current Hebrew month of repentance, it's hard not to notice that we live in a culture that takes sin far less seriously than it used to. The formula "mistakes were made" has largely replaced the admission of personal responsibility.