Jewish Studies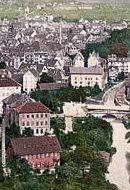 From Reparations to Atonement
Monday, January 28, 2013 by
Ismar Schorsch
| Jewish Ideas Daily » Daily Features
Where recognition of the Holocaust was once restricted to the office of the Chancellor, there is a grassroots commitment in today's Germany to take ownership of the past.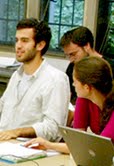 Jewish Studies, Once and Future
Thursday, August 23, 2012 by
Adina M. Yoffie
| Jewish Ideas Daily » Daily Features
It's that time of year again—not just the High Holidays but the time when Jewish college students pore over online course catalogues and make their choices for the fall semester. Will they take Jewish Studies courses? If so, does it matter which ones?