Jerusalem Rebuilt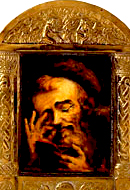 First, Build an Art School.
Before Zionists built Israel's first kibbutz, first university, or first luxury hotel, they built an art academy. Bezalel opened in 1906, not because the Jewish homeland needed an art school more than it needed a university but because the Zionist leadership thought an art school would be an effective motor of economic growth.
Editors' Picks
Jerusalem Rebuilt
Nadav Shragai
,
Israel Hayom
. With the Hurva Synagogue in the Old City restored, Israel plans to rebuild the neighboring Tiferet Yisrael Synagogue, reclaiming another piece of Jerusalem's Ottoman-Era glory.