Jacob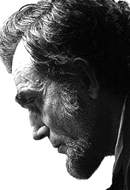 Lincoln's "Limp"
Friday, November 30, 2012 by
Judy Sokolow
| Jewish Ideas Daily » Daily Features
Abraham Lincoln was a transcendently great American president.  Yet Steven Spielberg's recently released film Lincoln depicts him as a practitioner of political chicanery and manipulation.  Must an individual be calculating and deceitful in order to be a great leader?
Vayishlah: Notes on Camp
Did Jacob have one camp, two camps, or three? In a chapter about camps, it would seem to matter. (Click here for source sheet.) Download | Duration: 00:11:23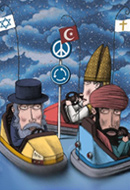 Does Jacob Hate Esau?
Monday, October 29, 2012 by
Jerome A. Chanes
| Jewish Ideas Daily » Daily Features
Jews have traditionally kept non-Jews at arm's length.  The rabbinic approach to anti-Semitism may be summarized as Halakhah hi b'yadu'a she-Eisav sonei et Yaakov, "It is an established normative principle that Esau hates Jacob." 
Editors' Picks
Children of Israel
David Wolpe
,
Weekly Standard
. A new book on Jacob asks why the Torah begins with the patriarchal narrative rather than with the Exodus—and why a deeply flawed man is chosen to be the father of the Jewish people.