Israeli politics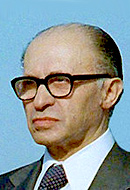 The Peacemaker
Monday, November 26, 2012 by
Seth Lipsky
| Jewish Ideas Daily » Daily Features
About Menachem Begin the thing that I remember most was the way he talked.  Begin wouldn't say that he was born on the eve of the First World War; he'd say, as he did when a group of us from the Wall Street Journal interviewed him in 1981, that he was born "into" World War I.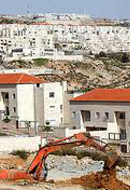 What are Israel's Rights in Judea and Samaria? Two Views
Two differing views of a controversial report on the legality of Jewish settlements in territories seized in the Six-Day War.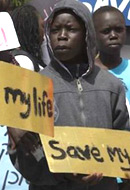 Deportation Dilemmas
Thursday, June 28, 2012 by
Elli Fischer
| Jewish Ideas Daily » Daily Features
Developed countries inevitably attract migrants in search of freedom or economic opportunity; no less inevitably, some native-born citizens react negatively, occasionally with violence, as neighborhoods change and livelihoods become threatened by the influx of cheaper labor.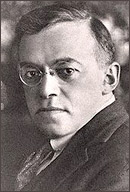 The Lone Wolf
Friday, July 23, 2010 by
Elliot Jager
| Jewish Ideas Daily » Daily Features
The 70th yahrzeit of Vladimir Ze'ev Jabotinsky (1880-1940) was marked on July 11, at Mount Herzl cemetery in Jerusalem, by Prime Minister Benjamin Netanyahu and President Shimon Peres. There was nary a mention of it in the Israeli media—an extraordinary omission given that Jabotinsky was not only a founder of the Haganah and the supreme commander of the Irgun but also a towering Zionist theoretician and leader.