Isaac Bashevis Singer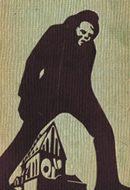 The Postmodern Golem
Tuesday, August 7, 2012 by
Alex Joffe
| Jewish Ideas Daily » Daily Features
To Elizabeth Baer, the recent spate of golem literature, going beyond novels to comic books, artwork, even The X-Files, is an "intentional tribute to Jewish imagination as well as to the crucial importance of such imagination in the post-Holocaust period."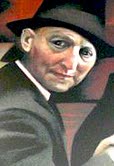 I. B. Singer's Last Laugh
Monday, August 6, 2012 by
David G. Roskies
| Jewish Ideas Daily » Daily Features
Like millions of his fellow immigrants to America, Isaac Bashevis Singer started over. In the beginning, he was a deadly serious Polish-Yiddish writer with world-literary ambitions.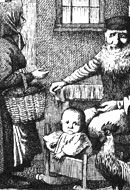 Sendak's Chelm
After the publication of Where the Wild Things Are established Maurice Sendak as a force to be reckoned with in children's literature, he had the opportunity to illustrate Isaac Bashevis Singer's first children's book, Zlateh the Goat and Other Stories.
Editors' Picks
The Wedding Guests Have Goose Feet
Damion Searls
,
Los Angeles Review of Books
. In postwar America,
I.B. Singer
was the one who made it—into English, into the pages of 
Playboy 
and 
Esquire
 and the
New Yorker,
 into big Hollywood movies, into being thought "modern."  But the identity politics that worked for Singer in the short term risk making him unread now.
Job the Trotskyist
Isaac Bashevis Singer
,
New Yorker
. "There is no worse lowlife than a Jewish Chekist, Yevsektsia member, or plain Communist. They spit on the truth. They're ready to kill and torture over the least suspicion." (Fiction; Translated by David Stromberg)