Iran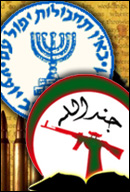 Our Defenders at the CIA
Wednesday, January 18, 2012 by
Jonathan Neumann
| Jewish Ideas Daily » Daily Features
News flash: Top-secret intelligence memos written during the last years of the Bush administration describe covert activities—in intelligence parlance, a "false flag" operation—by Israeli Mossad officers, posing as American CIA agents.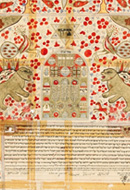 The Persian Puzzle
Wednesday, January 12, 2011 by
Aryeh Tepper
| Jewish Ideas Daily » Daily Features
A synagogue in today's Jerusalem bears the name "Hajji Yehezkel." Yehezkel is Ezekiel, and Hajji is the Persian term for one who has fulfilled the Islamic precept of going on pilgrimage to Mecca. Who was this Ezekiel, and how did he earn his improbable honorific?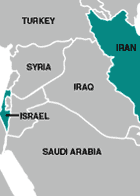 Iran
Iran's nuclear program marches on: an existential threat to Israel—target of Tehran's declared genocidal intent—and an immense strategic challenge to the United States and the West as well as to Muslims, Arabs, and others with a stake in geopolitical stability. The Iranian regime has made no bones about seeing this moment as an historical hinge, marked by the rout of American influence and the rise of Tehran as the region's dominant power. As Mahmoud Ahmadinejad proclaimed last week at his meeting in Damascus with the complaisant Bashar al-Assad, Hassan Nasrallah, and Khaled Mashal, the Americans "have reached a dead end. They once...