India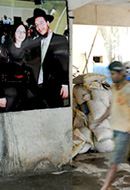 The ISI and the Jews
Thursday, January 3, 2013 by
Alex Joffe
| Jewish Ideas Daily » Daily Features
Pakistan's intelligence agency has supported Al Qaeda, Iran, and Lashkar-e-Taiba—the terrorists who attacked Mumbai in 2008, killing six at Chabad.  But the U.S. still treats it as an ally.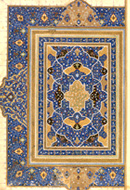 Crossing Borders—Without Passports
Wednesday, December 19, 2012 by
Moshe Sokolow
| Jewish Ideas Daily » Daily Features
"Crossing Borders," a current exhibit at New York City's Jewish Museum featuring works on loan from Oxford's Bodleian Library, displays medieval Jewish manuscripts embedded in their Christian and Muslim scribal milieus.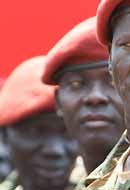 The Cush Connection
One year ago today, South Sudan declared independence.  An elated Israel officially recognized the new state the next day.  In the year since, many optimistic hopes for the Middle East and North Africa have been dashed; but in the case of South Sudan, Israel's optimism was justified.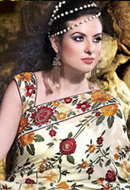 Parsis and Jews, Exile and Return
Monday, June 25, 2012 by
Shai Secunda
| Jewish Ideas Daily » Daily Features
At the turn of the 16th century, the Portuguese discovered an eastern passage to India that afforded them easy access to well-priced goods and to India's natural wonders and human curiosities—and they encountered a community, exiled hundreds of years earlier, that many mistook for Jews.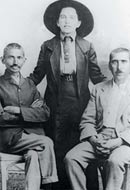 Gandhi and the Jews
Tuesday, April 5, 2011 by
Elliot Jager
| Jewish Ideas Daily » Daily Features
A new book about Mohandas Gandhi (1869–1948) has set off stormy protests in India for implying that the country's founding father was bisexual. That's only the beginning of it.