Holy Roman Empire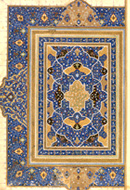 Crossing Borders—Without Passports
Wednesday, December 19, 2012 by
Moshe Sokolow
| Jewish Ideas Daily » Daily Features
"Crossing Borders," a current exhibit at New York City's Jewish Museum featuring works on loan from Oxford's Bodleian Library, displays medieval Jewish manuscripts embedded in their Christian and Muslim scribal milieus.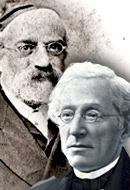 Reform of Tradition, Tradition of Reform
Wednesday, November 7, 2012 by
Moshe Sokolow
| Jewish Ideas Daily » Daily Features
Max Lilienthal's life provides a lens through which we watch American Judaism, Reform Judaism in particular, struggle with the consequences of its own idiosyncratic condition.
Editors' Picks
A Habsburg Hanukkah
Matti Friedman
,
Times of Israel
. How did the ornamental headgear of an Imperial soldier, emblazoned with the double-headed eagle, emblem of the Holy Roman Emperor, come to be a hanukkiah?