Hebrew University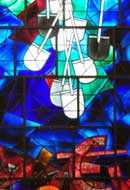 The National Library
I counted on the National Library at the Hebrew University as my senior citizen's refuge, my succor in my declining years, a protective womb that leads to a new learning.  But all this will soon change.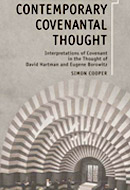 The Covenantal Thought of David Hartman
Thursday, February 21, 2013 by
Ari Ackerman
| Jewish Ideas Daily » Daily Features
By treating the covenant between God and the Jewish people as a partnership, David Hartman found room for autonomy alongside halakhic observance.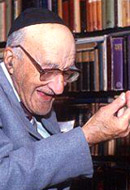 Leibowitz at 110
Monday, February 11, 2013 by
Jeffrey Saks
| Jewish Ideas Daily » Daily Features
A scientist, a philosopher, and a sharp-tongued public intellectual, Yeshayahu Leibowitz was an oracle for some, a crank to others.  Two decades since his death, his ideas remain influential on Israeli society.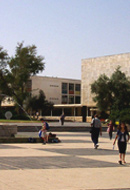 Ettinger's Redemption
Tuesday, October 16, 2012 by
Allan Arkush
| Jewish Ideas Daily » Daily Features
I am not sure I would have read Shmuel Ettinger if the award-winning Israeli film Footnote, which centers on the relationship between a father and son who are both members of the Talmud department of the Hebrew University, hadn't whetted my appetite for gossip about that august institution.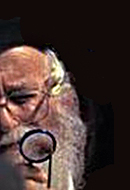 Story Master from Ashkenaz
Today, the use of literary theory and criticism to study Midrash and Aggadah—non-legal and interpretive rabbinic literature—is a well-established and even popular endeavor.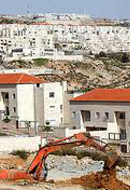 What are Israel's Rights in Judea and Samaria? Two Views
Two differing views of a controversial report on the legality of Jewish settlements in territories seized in the Six-Day War.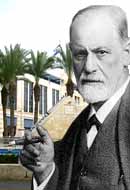 Freud in Zion
Tuesday, July 3, 2012 by
Elliot Jager
| Jewish Ideas Daily » Daily Features
Three Jewishly-conflicted German speakers changed the course of modern history. By the time the first, Karl Marx, had died in 1883, Sigmund Freud and Theodor Herzl were rising stars in their twenties; later, they came to be neighbors living but a few doors apart on a Vienna street. 
Editors' Picks
Israel's Oldest Residents
Sharon Udasin
,
Jerusalem Post
. In a cave deep under Ramle, scientists have discovered eight new animal species which have lived there in total isolation from the outside world for millions of years.