Hazzanut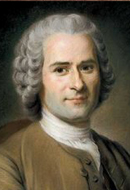 Rousseau, Melody, and Mode
Friday, May 17, 2013 by
Ben Elton
| Jewish Ideas Daily » Daily Features
Though best remembered today for his political philosophy, Jean-Jacques Rousseau was also a careful student of music.  But his conclusions are undermined by the liturgical music of Ashkenazi Jews.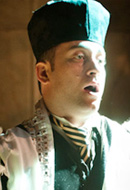 Not Dead Yet: The Remarkable Renaissance of Cantorial Music
Tuesday, December 25, 2012 by
Allan Nadler
| Jewish Ideas Daily » Daily Features
After a half-century of steady decline, two unlikely Jewish groups are reviving hazzanut.