Gustav Klimt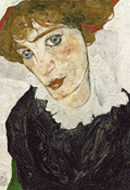 Art and Idolatry in Austria
Tuesday, October 30, 2012 by
Alex Joffe
| Jewish Ideas Daily » Daily Features
Art transforms life through beauty but inspires a possessiveness unlike any other.  Collectors tend toward obsession, which overwhelms morality; museums, like the medieval church, wash away sin with exhibitions for the public good.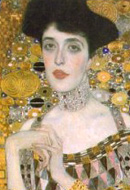 The Mona Lisa of Vienna
Wednesday, May 30, 2012 by
Susan Hertog
| Jewish Ideas Daily » Daily Features
In 1857, when Emperor Franz-Joseph pulled down the ancient stone wall encompassing Vienna, the social and cultural traditions of the country seemed to tumble with it. Impoverished immigrants, many of them Jews, flooded in from the east.
Editors' Picks
Painting Scripture
Hershel Shanks
,
Bible History Daily
. Traditional depictions of Judith's decapitation of Holofernes show a pure widow solemnly performing her gruesome duty.  The contrast with Klimt's interpretation could not be greater.