Global warming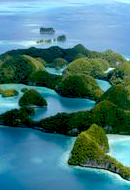 I've Got Friends in Low-lying Places . . .
Thursday, December 6, 2012 by
Moshe Sokolow
| Jewish Ideas Daily » Daily Features
It would be tragic if Israel were to lose the vote of any of its few reliable supporters at the UN, but that is just what might happen over the next few years—not due to any political intrigue but on account of global warming.