Events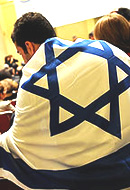 At Last, Zion
Milan Kundera once defined a small nation as "one whose very existence may be put in question at any moment; a small nation can disappear, and it knows it."  Israel is a small country. This is not to say that extinction is its fate. Only that it can be.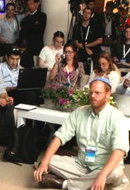 Conferences: Why?
Thursday, July 19, 2012 by
Elli Fischer
| Jewish Ideas Daily » Daily Features
As Israelis take in the collapse of Netanyahu's grand coalition, ultra-Orthodox demonstrations in Jerusalem, and Tel Aviv tent protesters' lionization of an attempted suicide, it may have escaped general attention that none of these problems featured among the prophetic visions of last month's Presidential Conference, which charged itself with "Facing Tomorrow."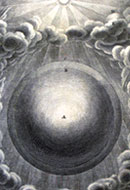 Disturbing the Universe
Wednesday, June 27, 2012 by
Daniel C. Matt
| Jewish Ideas Daily » Daily Features
Today, in an exclusive preview from the new issue of the Jewish Review of Books, preeminent Kabbalah scholar Daniel Matt steps away from his Zohar translation for the first time in years to review Lawrence Krauss's New Atheist account of the Big Bang and Alan Lightman's quirky novel about creation. Special to Jewish Ideas Daily readers: Click here to receive a free copy of the whole summer issue!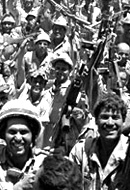 The Six-Day War: Day Six
After five days spent battling Arab forces, Israel now faced a new opponent: time. With the Egyptians and Jordanians out of the war, and the Syrians having agreed to a ceasefire, the Security Council was becoming restless.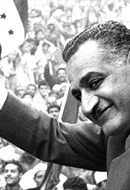 The Six-Day War: Day Five
Once Dayan decided against a limited attack in the Golan and opted instead to take the entire Heights, Israel's air force pounded the Syrians.  The Syrians had supposed the Israelis to be tired and intimidated by their incessant shelling . . .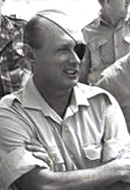 Day Four: "Attack! Attack!"
Friday, June 8, 2012 by
Allan Arkush
| Jewish Ideas Daily » Daily Features
On June 1, 1967, when Prime Minister Levi Eshkol yielded to public pressure and turned over the portfolio of defense minister to former IDF chief of staff Moshe Dayan, the mood in Israel changed overnight.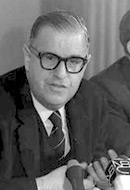 The Six-Day War: Day Two
On June 6th, 1967, by 8:00 a.m. Tel Aviv time, Israeli forces had entered el-Arish. It initially seemed desolate, but the Israelis were soon under fire from every window. Israel's leadership, not expecting the war to move so quickly, had not considered what do to beyond el-Arish.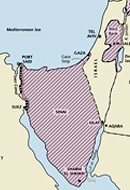 On the Eve of the Six-Day War
Forty-five years ago today, on June 4, 1967, Israel and the Jewish world were in suspense. Today, we recall the Six-Day War as a stunning martial victory by the Jewish state; but on the war's eve, this outcome was wholly unforeseeable. Indeed, the odds appeared firmly stacked against Israel.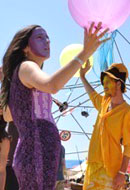 Aquarius in Zion
Thursday, May 17, 2012 by
Yehudah Mirsky
| Jewish Ideas Daily » Daily Features
In the great crazy quilt of Israeli religious and spiritual life, the cluster of ideas and practices called "New Age" (in Hebrew, 'Idan Hadash) is increasingly visible. Love it or hate it, it's around, in books, festivals, newspapers, the pronouncements of tycoons, and growing networks of popular Kabbalah.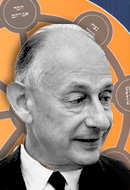 Gershom Scholem, 30 Years On
Tuesday, May 8, 2012 by
Yehudah Mirsky
| Jewish Ideas Daily » Daily Features
Thirty years after his death at age 84, Gershom Scholem casts a long shadow. The field he created, the modern study of Jewish mysticism, has grown beyond him, yet his work remains the indispensable foundation.