Emil Fackenheim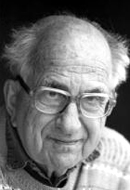 Judaism and the Meaning of Life
Friday, March 1, 2013 by
Emil Fackenheim
| Jewish Ideas Daily » Daily Features
Emil Fackenheim is often remembered only for his Holocaust theology.  This 1965 Commentary essay reminds us of his understanding of the covenantal relationship between God and man.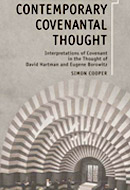 The Covenantal Thought of David Hartman
Thursday, February 21, 2013 by
Ari Ackerman
| Jewish Ideas Daily » Daily Features
By treating the covenant between God and the Jewish people as a partnership, David Hartman found room for autonomy alongside halakhic observance.