Emancipation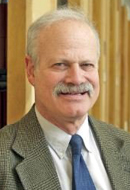 Enigmas of Modern Jewish Identity
Over the course of a lifetime facing modernity's conflicting demands, how might Jewishness affect the struggle to sustain identity, and how might this struggle mark the contours of Diaspora history?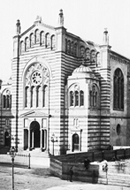 The Jewish Egyptian Revival
Passover marks the day on which God liberated the Israelites from Pharaoh's rule.   But three millennia after the Exodus, emancipated Jews expressed their national identity by building synagogues in the Pharaonic style.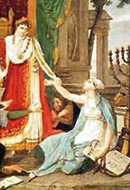 Leaving the Ghetto
Friday, February 8, 2013 by
Jacob Katz
| Jewish Ideas Daily » Daily Features
"Was there any possibility," asks Jacob Katz in this 1996 Commentary essay, "that the Jews collectively might have been accepted in Europe on their own terms—that is, as a community, with a religion opposed to Christianity?"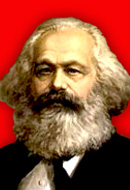 Antisemitism: Obsession or Logic?
Thursday, January 24, 2013 by
Alex Joffe
| Jewish Ideas Daily » Daily Features
Robert Wistrich's new book, From Ambivalence to Betrayal:The Left, the Jews, and Israel, does much to demonstrate that anti-Semitism was and is a fixture of the Left—but stops short of that conclusion.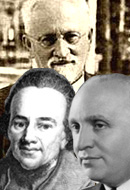 Where Does the Modern Period of Jewish History Begin?
Friday, January 18, 2013 by
Michael A. Meyer
| Jewish Ideas Daily » Daily Features
In this classic 1975 Judaism article, Michael Meyer argues that there is no value in "setting a definite terminus for the beginning of modern Jewish history."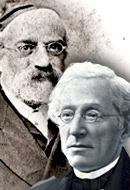 Reform of Tradition, Tradition of Reform
Wednesday, November 7, 2012 by
Moshe Sokolow
| Jewish Ideas Daily » Daily Features
Max Lilienthal's life provides a lens through which we watch American Judaism, Reform Judaism in particular, struggle with the consequences of its own idiosyncratic condition.