Egypt
Vayeishev: Pharoah's Court
Was it "courtiers" who had the dreams that Joseph interprets in prison—or eunuchs? (Click here for source sheet.) Download | Duration: 00:11:24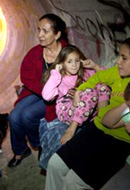 A World Without Enemies
Monday, December 3, 2012 by
Aryeh Tepper
| Jewish Ideas Daily » Daily Features
In Isaac Babel's 1931 short story "Argamak," a Jewish intellectual "thirsting for peace and happiness" joins a Red cavalry division made up of Jew-hating Cossacks.  The division commander understands the Jew's strange choice—and has contempt for it.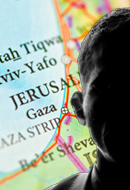 Israel's Friends in Gaza
Thursday, November 29, 2012 by
Alex Joffe
| Jewish Ideas Daily » Daily Features
Hamas was quick to declare victory in the latest conflict with Israel.   A closer look at the price it paid in terms of personnel and equipment shows that its bravado was false.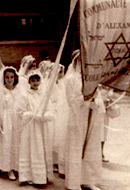 The Egyptian Jewish Remnant, Against Israel
Wednesday, October 3, 2012 by
Joseph Mayton
| Jewish Ideas Daily » Daily Features
CAIRO: At this upscale Cairo café, Sam and Amira, brother and sister, are the last two who would be seen as Jewish.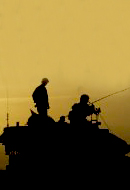 The Soul of the Sabra
Thursday, September 6, 2012 by
Allan Arkush
| Jewish Ideas Daily » Daily Features
For those who have been taught—by Peter Beinart or some other recent chronicler of Israel's history—that Zionism only began to go awry after 1967, Patrick Tyler's new book might come as a shock.  Israel's aggressive territorial ambitions didn't emerge after the Six-Day War, Tyler argues, but antedated that (to his mind) avoidable conflict by more than a decade.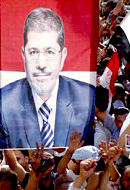 The Muslim Brotherhood's Patient Jihad
Mohamed Morsi's recent election as president of Egypt has proved a matter of concern.  A candidate from the radical Islamist Muslim Brotherhood, many fear that Morsi's victory will threaten Egyptian-Israeli peace.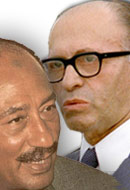 Frail Reeds?
Wednesday, February 2, 2011 by
Elliot Jager
| Jewish Ideas Daily » Daily Features
Observing Egypt's current upheaval, a writer for the Hebrew daily Makor Rishon has ventured the thought that whatever happens there, and no matter who takes power, "the lesson for Israel is clear: Arab regimes cannot be trusted."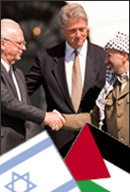 Who's Against a Two-State Solution?
Tuesday, July 20, 2010 by
Efraim Karsh
| Jewish Ideas Daily » Daily Features
"Two states, living side by side in peace and security." This, in the words of President Barack Obama, is the solution to the century-long conflict between Jews and Palestinian Arabs in the Middle East. Washington is fully and determinedly on board. So are the Europeans. The UN and the "international community" vociferously agree. Successive governments of the state of Israel have shown their support for the idea. So far, there is—just as there has always been—only one holdout.