Education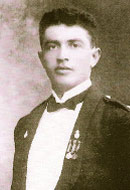 A Zionist Who's Who
Thursday, January 20, 2011 by
Yehudah Mirsky
| Jewish Ideas Daily » Daily Features
The state of Israel, like the Zionist movement in all its forms—political, cultural, artistic, religious—was an astounding collective creation. The famous names are known, as are the slightly less famous. But what about all the others?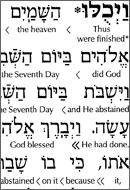 Who Needs Hebrew?
Thursday, January 6, 2011 by
Yehudah Mirsky
| Jewish Ideas Daily » Daily Features
In 1967, on a visit to Jerusalem, the American novelist Saul Bellow met Shmuel Yosef Agnon, Israel's Nobel laureate in literature. "This spare old man," Bellow would recall, "asked me if any of my books had been translated into Hebrew. If they had not been, I had better see to it immediately, because, he said, they would survive only in the Holy Tongue."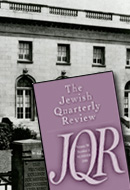 In the Portable Homeland
Wednesday, December 29, 2010 by
Alex Joffe
| Jewish Ideas Daily » Daily Features
Heinrich Heine described the Bible as the Jews' portable homeland. Both it and its various and proliferating extensions through history have been the objects of intense exploration by modern Jewish scholars. What do the numerous books and articles published by these scholars have to tell us, and how much of their scholarship is relevant to daily life, or of interest beyond the circle of their fellow academics?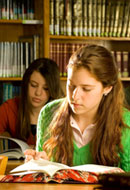 A Jewish Renaissance?
Monday, November 15, 2010 by
Yehudah Mirsky
| Jewish Ideas Daily » Daily Features
In recent years Israel has become a vast open-air laboratory for experiments in Judaism, re-fashioning rituals, reading old texts through new lenses, scrambling and fracturing familiar dichotomies between secular and religious. Secular yeshivot, mainstream performers singing medieval Hebrew hymns, non-denominational "prayer communities" in hip Tel Aviv, kabbalistic therapy movements, Judaism festivals on once-socialist kibbutzim—something is going on here, but what?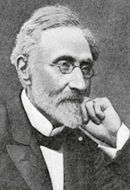 Jews and Their Historians
Wednesday, October 27, 2010 by
Yehudah Mirsky
| Jewish Ideas Daily » Daily Features
Over the last two centuries, Jewish identity has assumed an often bewildering variety of forms—religious, political, social, and cultural. One form, insufficiently recognized as such, is the study of Jewish identity, especially as filtered through Jewish history. Its main means of expression is the academic enterprise known as Jewish Studies, a field that in turn comprises a variety of specific schools and thinkers.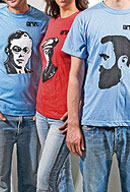 Zionism Derangement Syndrome
Wednesday, August 25, 2010 by
Elliot Jager
| Jewish Ideas Daily » Daily Features
A smoldering resentment, bordering on political paranoia, is palpable in sectors of Israel's Left these days. Everywhere, it seems, powerful enemies are conspiring to undermine the centers of cultural influence that leftists have long regarded as their own property, and as beyond criticism. Their response bears a resemblance to the left-wing American affliction that the columnist Charles Krauthammer memorably labeled "Bush Derangement Syndrome."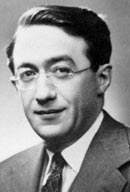 Retrieving A.M. Klein
Tuesday, August 17, 2010 by
Allan Nadler
| Jewish Ideas Daily » Daily Features
What qualifies a literary work as "Jewish"? Debates on this subject, once conducted with rigor, have become sillier over the years, descending to the recent call for inducting the African American writer Walter Mosley—whose mother was Jewish, and in whose detective novels the heroes are all black men—into the Jewish literary pantheon.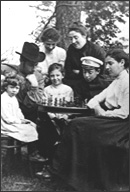 Tradition and Its Discontents
Wednesday, July 7, 2010 by
Yehudah Mirsky
| Jewish Ideas Daily » Daily Features
Judaism teaches the unity of body and soul. The soul has received most of the ink, but in recent decades historians have made an effort to give the body its say by uncovering and interpreting the material circumstances that, together with the learning and the spirituality, have comprised the weave of Jewish life. Prominent among these historians is the Hebrew University's Shaul Stampfer, whose new book, Families, Rabbis, and Education, explores the diverse currents coursing through the nineteenth-century Jewish heartlands of Eastern Europe.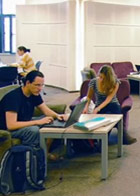 A Zionist Citadel?
Tuesday, June 8, 2010 | Jewish Ideas Daily » Daily Features
The annual meeting of the board of governors of the Hebrew University of Jerusalem takes place this week in Israel's capital. Not unlike the state that it preceded into existence, the university, opened 85 years ago on Mount Scopus in northeast Jerusalem, is in the throes of crisis.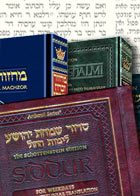 ArtScroll, Inc.
Friday, May 21, 2010 | Jewish Ideas Daily » Daily Features
Since its creation in 1976, the Orthodox publishing empire known as ArtScroll has brought out hundreds of titles: English translations of classic texts like the Bible, the siddur (prayer book), the Talmud, and others as well as self-help books, histories, biographies, fiction, and even cookbooks. All are marked by traditional scholarship, decent English, handsome and often innovative typography and graphics—and an unabashedly ultra-Orthodox (haredi) viewpoint. Advertised and marketed with acumen and zeal, ArtScroll has swept the English-speaking Orthodox world and made surprising inroads among non-Orthodox readers as well. A newly published study, Orthodox by Design, provides the first scholarly investigation of the...