Eastern Europe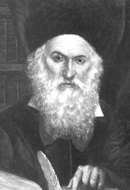 A Time Capsule
Tuesday, May 7, 2013 by
Glenn Dynner
| Jewish Ideas Daily » Daily Features
Petitions (kvitlekh) addressed to the 19th-century miracle worker Rabbi Elijah Guttmacher provide something almost never found in hoary Hebrew tomes or official Polish documents: windows into the struggles and secret anxieties of everyday Jews in Eastern Europe.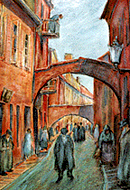 The Last Books
Wednesday, May 1, 2013 by
Jonathan Brent
| Jewish Ideas Daily » Daily Features
The invisible structures created by the Jewish people of Eastern Europe over a thousand years were given shape and transmitted through the books and the documents collected by YIVO.  These structures still move us.  If we do not know what they are, we do not know ourselves.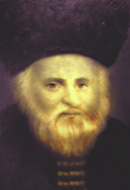 Where Did the Gaon Go?
Tuesday, December 18, 2012 by
Lawrence Grossman
| Jewish Ideas Daily » Daily Features
Eliyahu Stern's new book portrays the Vilna Gaon as Eastern Europe's Moses Mendelssohn.  But can the ascetic, who backed the persecution of Hasidim, seriously be associated with individualism and democracy?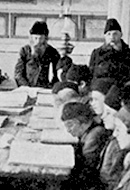 Yeshiva Revolution
Friday, September 7, 2012 by
Yoel Finkelman
| Jewish Ideas Daily » Daily Features
Shaul Stampfer, one of Israel's foremost experts on Eastern European Jewry, is the most unlikely of iconoclasts.  A thin, quiet, unassuming man, he gives the impression that he would have been happy as a simple melamed (elementary school teacher) in the shtetls he describes.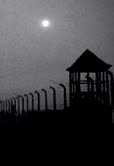 Through Night and Fog
Monday, August 20, 2012 by
Eitan Kensky
| Jewish Ideas Daily » Daily Features
My father and I visited Auschwitz for the first time this summer.  It was toward the end of a long trip to Eastern Europe.  We had already gone to the killing fields and forests of Lithuania, and to Warsaw, where my father broke down . . .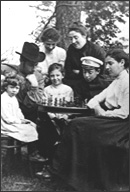 Tradition and Its Discontents
Wednesday, July 7, 2010 by
Yehudah Mirsky
| Jewish Ideas Daily » Daily Features
Judaism teaches the unity of body and soul. The soul has received most of the ink, but in recent decades historians have made an effort to give the body its say by uncovering and interpreting the material circumstances that, together with the learning and the spirituality, have comprised the weave of Jewish life. Prominent among these historians is the Hebrew University's Shaul Stampfer, whose new book, Families, Rabbis, and Education, explores the diverse currents coursing through the nineteenth-century Jewish heartlands of Eastern Europe.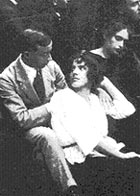 Eastern Europe
The rediscovery—and recovery—of Eastern Europe are central elements in contemporary Jewish culture. Ultra-Orthodoxy tries to maintain versions of Eastern European dress, speech, and mores. The theology of Abraham Joshua Heschel, the melodies of Shlomo Carlebach, the sound of klezmer, the literary productions of authors as disparate as S.Y. Agnon and Jonathan Safran Foer: all in their distinct ways seek to find, in the murdered world of Eastern Europe, a source of living energy for the present.  Not all succeed, and only the best display a grasp of the sheer complexity of the civilization they mean to retrieve and/or to reconstruct. In one impressive recent study, large swathes of...
Editors' Picks
Communist Colluders
Anne Applebaum
,
Jewish Chronicle
. After World War II, East European Communist parties sought to burnish their image as nationalist patriots.  How did they do it?  Anti-Semitism, of course.
Jewish Studies without Jews
Geoff Vasil
,
DefendingHistory.com
. The Lithuanian government lavishes funding on museums dedicated to commemorating the country's extinct Jewish culture.  The problem is that Lithuania's Jewish culture is still alive.