Diaspora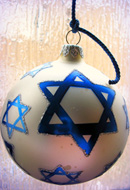 'Twas the Day After Christmas . . .
Wednesday, December 26, 2012 by
Ethan Schwartz
| Jewish Ideas Daily » Daily Features
Joshua Eli Plaut's new book, A Kosher Christmas: 'Tis the Season to Be Jewish, fails to recognize that in subverting Christmas, American Jews have promoted their own assimilation.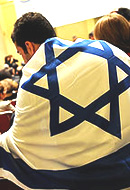 At Last, Zion
Milan Kundera once defined a small nation as "one whose very existence may be put in question at any moment; a small nation can disappear, and it knows it."  Israel is a small country. This is not to say that extinction is its fate. Only that it can be.