David Einhorn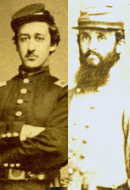 The Jewish Civil War
Thursday, April 4, 2013 by
Diane Cole
| Jewish Ideas Daily » Daily Features
One of the tragedies of the American Civil War was that it pitted friends and family members against one another.  American Jews were not immune from the internecine bitterness.  A new exhibition tells their story.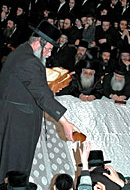 The Tish and the Thanksgiving Table
Wednesday, November 21, 2012 by
Allan Nadler
| Jewish Ideas Daily » Daily Features
In a scene in Avalon, Barry Levinson's cinematic memoir of growing up in Baltimore with his Yiddish-speaking immigrant parents, Uncle Gabriel Krichinsky, brilliantly played by Lou Jacobi, arrives—late, as usual—for the extended Krichinsky family's annual Thanksgiving dinner.