Christianity
Blood Libels
Monday, January 31, 2011 by
Allan Nadler
| Jewish Ideas Daily » Daily Features
Among the unexpected consequences of the January 9 shooting tragedy in Tucson has been the introduction into American public discourse of a term seldom used and poorly understood.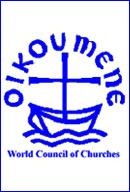 Mainline Protestants and Israel
Thursday, July 29, 2010 by
Elliot Jager
| Jewish Ideas Daily » Daily Features
So enamored are today's mainline Protestant churches with the Palestinian Arab "narrative" that they seem to have altogether forgotten, or denied, their own prior history of support for Israel and Zionism. Indeed, some of them appear to be trying to derail the Zionist enterprise altogether.