Britain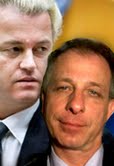 Lambs to the Slaughter
Wednesday, August 22, 2012 by
Ben Cohen
| Jewish Ideas Daily » Daily Features
Last week, the normally cautious Jewish community of Amsterdam took the unusual step of describing a member of the Dutch parliament as a "serious danger to Jews in the Netherlands and consequently Europe as a whole."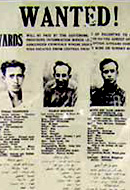 Terror Out of Zion
Tuesday, December 6, 2011 by
Elliot Jager
| Jewish Ideas Daily » Daily Features
There is no love lost between the British Foreign Office and Israel. In a report to parliament last month, Foreign Minister William Hague condemned Israel for building in Jerusalem, being in the West Bank, and treating the present Gaza regime like the enemy it is.
Editors' Picks
The Forgotten Firebrand
Sue Vice
,
H-Net
. Appalled at the secularism of inter-war Anglo-Jewry, poet Izak Goller bemoaned "the gods of the shops and the warehouses / Hollow papier-mâché imitations of the Golden Calf of our ancestors!"
Britain's Other Chief Rabbi
Gideon Sylvester
,
Jewish Chronicle
. As the spiritual leader of Britain's Sephardi community, Rabbi Dr. Abraham Levy has championed a tolerant Orthodoxy and brought Anglo-Jewry's competing factions closer together.