biology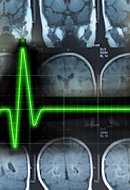 The Brain Death Wars
Thursday, September 13, 2012 by
Shlomo Zuckier
| Jewish Ideas Daily » Daily Features
When does a human life end? A 2010 monograph by a rabbinic body, a recent book by an independent scholar, and a forthcoming book by another rabbinic organization are the most recent entries in what is among the most discussed halakhic debates of recent times.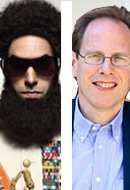 The Baron-Cohens and the Problem of Evil
Thursday, May 31, 2012 by
Allan Nadler
| Jewish Ideas Daily » Daily Features
The pervasiveness of evil and the suffering of innocents have confounded religious believers throughout history. Jews have produced a vast literature that attempts to reconcile God's justice with evil's apparent dominion.