Bible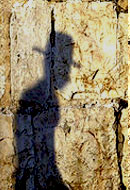 Either/Orthodoxy
Belying the regimented connotation of the word "orthodox," Orthodox Judaism is by far the most diverse stream of Judaism, encompassing such incompatible types as rationalists and mystics, West Bank settlers and peaceniks, college professors and obscurantists, feminists and male chauvinists.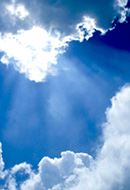 Back From Heaven
Wednesday, April 25, 2012 by
Micah Stein
| Jewish Ideas Daily » Daily Features
In May 2011, Gallup conducted its annual "Values and Beliefs" poll, seeking to quantify religious demographics and beliefs in America. One question struck a national nerve, eliciting a consensus that defied religious or cultural distinctions. The question: Do you believe in heaven? The answer: Yes, overwhelmingly.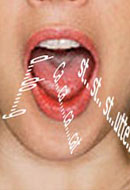 The Stuttering Servant
Thursday, April 12, 2012 by
Samuel Davidkin
| Jewish Ideas Daily » Daily Features
Stuttering, the curious speech impediment that causes a few percent of the mostly male population to succumb unpredictably and unwillingly to occasional muteness, most recently received attention with the Oscar-winning film The King's Speech, the story of Britain's wartime King George VI.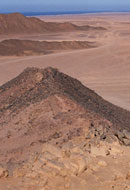 Were the Israelites Enslaved in Egypt?
Friday, April 6, 2012 by
Michael Carasik
| Jewish Ideas Daily » Daily Features
Did the exodus really take place? To many, this will seem like an absurd question. The book of Exodus has a dozen chapters explaining that it did. Yet recent decades have found at least some biblical scholars casting doubts on the historicity of this story.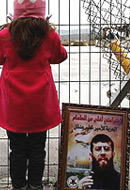 Martyr in Waiting
Friday, March 16, 2012 by
Elliot Jager
| Jewish Ideas Daily » Daily Features
The Palestinian Islamic Jihad operative Khader Adnan, currently under administrative detention in Israel, has announced the end of his 66-day hunger strike in exchange for a commitment by Israeli authorities to set him free on April 17. His pending release raises a moral dilemma.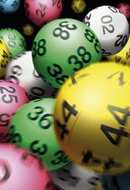 Hitting the Jackpot
Thursday, March 8, 2012 by
Micah Stein
| Jewish Ideas Daily » Daily Features
Who doesn't like Purim? Besides the costumes and candy, the story itself has all the politics, sex, and violence of a juicy HBO series. In case you missed it: "Haman the son of Hammedatha, the Agagite, the enemy of all the Jews, had plotted to destroy the Jews, and had cast a pur—that is, a lottery—with intent to crush and exterminate them."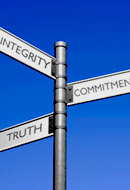 Jewish Ethics, from Ancient Bible to Modern Bus
The next time someone tells you that ethical behavior doesn't need a foundation in religious teaching, step onto an Israeli bus (it doesn't have to be the gender-segregated variety) or open a mass-circulation Israeli newspaper and see how religion puts Jewish ethics on steroids.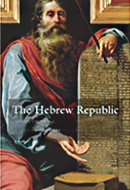 The Dangerous Mr. Nelson
Eric Nelson is a danger to academia. You would not think so from his background. He is the Frederick S. Danziger Associate Professor of Government at Harvard University. He has had a proper education, at Harvard and Trinity College, Cambridge.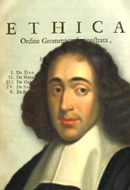 The Pale God
Friday, February 3, 2012 by
Aryeh Tepper
| Jewish Ideas Daily » Daily Features
Imagine God not as a benign force infusing the universe with love and sustaining it with mercy, and not as a stern judge smiting sinners from on high with his cosmic zap-gun, but as a grandfatherly figure, kind but, truth be told, somewhat out of it, sitting in a corner, tolerant of the various paths his children have chosen.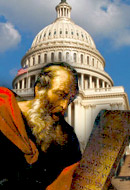 America the Biblical
The Greeks did not invent equality. Socrates, Aristotle, Plato, and the gang famously believed that the rich are different from you and me—not merely because they are shaped by their privileges but because they are actually, literally made of superior stuff.