Baal Shem Tov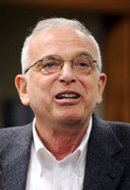 Simply the Besht
Friday, April 26, 2013 by
Glenn Dynner
| Jewish Ideas Daily » Daily Features
Earlier biographers of the Ba'al Shem Tov had left him shrouded in the mists of legend.  But Moshe Rosman insisted that "only by bringing the Besht down to earth will it be possible to evaluate his way in the service of heaven."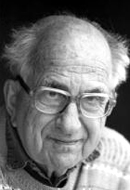 Judaism and the Meaning of Life
Friday, March 1, 2013 by
Emil Fackenheim
| Jewish Ideas Daily » Daily Features
Emil Fackenheim is often remembered only for his Holocaust theology.  This 1965 Commentary essay reminds us of his understanding of the covenantal relationship between God and man.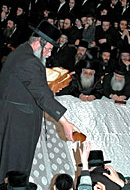 The Tish and the Thanksgiving Table
Wednesday, November 21, 2012 by
Allan Nadler
| Jewish Ideas Daily » Daily Features
In a scene in Avalon, Barry Levinson's cinematic memoir of growing up in Baltimore with his Yiddish-speaking immigrant parents, Uncle Gabriel Krichinsky, brilliantly played by Lou Jacobi, arrives—late, as usual—for the extended Krichinsky family's annual Thanksgiving dinner.