Arts & Culture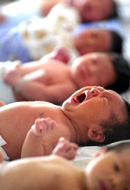 The Book of Numbers
Jewish ambivalence about demography goes back a long way. The Bible, in several places, meticulously enumerates each tribe's population even while warning that conducting head counts can bring dire consequences.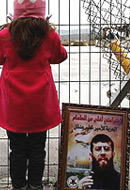 Martyr in Waiting
Friday, March 16, 2012 by
Elliot Jager
| Jewish Ideas Daily » Daily Features
The Palestinian Islamic Jihad operative Khader Adnan, currently under administrative detention in Israel, has announced the end of his 66-day hunger strike in exchange for a commitment by Israeli authorities to set him free on April 17. His pending release raises a moral dilemma.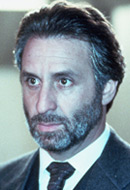 Ron Silver's Risk
Thursday, March 15, 2012 by
Adam J. Sacks
| Jewish Ideas Daily » Daily Features
Three years ago today, Ron Silver—actor, director, producer, radio host, and political activist—died of esophageal cancer at the age of 62. Today he is sorely misremembered; but his legacy is worth fighting for.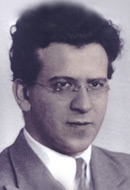 Heschel in Yiddish and Hebrew
Wednesday, March 14, 2012 by
Yehudah Mirsky
| Jewish Ideas Daily » Daily Features
Standing at Sinai, "All the people were seeing the thunder" (Exodus 20:15), seeing the sounds. The word "revelation" would be somewhat misleading, since nothing was unveiled: The mountain was wreathed in cloud and smoke.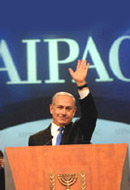 AIPAC and the Politics of Reaffirmation
Tuesday, March 13, 2012 by
Alex Joffe
| Jewish Ideas Daily » Daily Features
Politics is a matter of emotions as much as intellect, and rituals and ceremonies are central. The annual AIPAC policy conference in Washington, D.C. is, perhaps above all, a ceremony of reaffirmation of the relationships among American Jews, non-Jewish Americans, the American state, and Israel.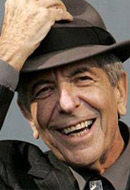 Old-New Leonard
Friday, March 9, 2012 by
Peodair Leihy
| Jewish Ideas Daily » Daily Features
After 60 years of publishing and recording, seventysomething Leonard Cohen has something else to say; and, lo and behold, the "Camp"—the Bergen-Belsen of the remembered newsreels of his childhood—comes up. He also gets the "Eye"—Jerusalem's Eye of the Needle—in there, a Jewish metaphor from the Talmud and the New Testament.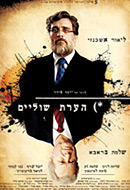 Footnotes to Footnote
Director Joseph Cedar's film Hearat Shulayim (Footnote) takes place in the Hebrew University Talmud Department, the Israel Academy of Sciences and Humanities, and the (unnamed) Shalom Hartman Institute—the Jerusalem cloisters of the small network of Israel's talmudic academic elite.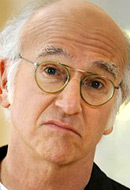 Jews, Damned Jews, and Sociologists
Thursday, March 1, 2012 by
Yehudah Mirsky
| Jewish Ideas Daily » Daily Features
What is this thing called Jewishness? What does it look like? What are its boundaries? Even the most neutral-sounding answer reflects some position on one side or the other of the crazy-quilt of conflicts that have defined and continue to define Jewish life over the last 200 years.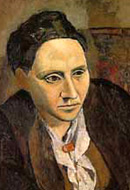 Gertrude Stein, Fascist?
Wednesday, February 29, 2012 by
Eitan Kensky
| Jewish Ideas Daily » Daily Features
Does it say something that the most indelible portraits of Gertrude Stein come from the outside? Or, to frame the question a different way: what does it say when our most lasting impressions of a writer are based not on her words, but on the visions and appropriations of others?
Jazz, Piyyut, and Jewish Identity
The Israeli-born, New York-based Omer Avital is both a world-class jazz musician and a master of classical Arabic music. He recently visited the Tikvah Fund, oud in hand, for an evening of music and free-flowing discussion about jazz, piyyut [liturgical verse], and Jewish identity.