Arts & Culture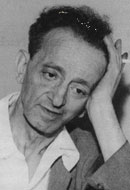 Manger's M'gilah, and Ours
Wednesday, March 16, 2011 by
Yehudah Mirsky
| Jewish Ideas Daily » Daily Features
Part of the strangeness of the biblical book of Esther lies, oddly, in its very familiarity. It takes place in a world where God hardly figures, where prophecy is but a memory, where lust, vanity, and arrogance call the tunes, and where flat-out redemption is too much to hope for.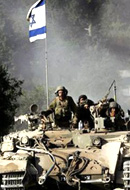 Beyond Tanks
Monday, March 14, 2011 by
Alex Joffe
| Jewish Ideas Daily » Daily Features
Israel in the past has fought large-scale conventional wars in which infantry and tanks have squared off. It has also faced down terrorists who cross borders to blow up buses or hide themselves among civilians. The next wave is called hybrid warfare, blending (in the words of the military theorist Frank Hoffman) "the lethality of state conflict with the fanatical and protracted fervor of irregular warfare."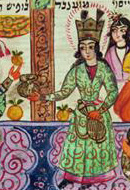 Purim Puzzles
Purim, Judaism's strangest holiday (which this year falls on March 20), is prescribed by what may be the strangest book in the Hebrew Bible, the scroll (m'gilah) of Esther. Two public readings of the book, one at night and the other in the morning, tell a story of Persian palace intrigue in the fifth century B.C.E., a recitation accompanied by the holiday's decidedly unspiritual noisemaking, tippling, and masquerade.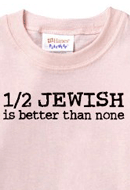 Identity = ?
Thursday, March 10, 2011 by
Yehudah Mirsky
| Jewish Ideas Daily » Daily Features
In discussions of that elusive entity known as "Jewishness," few terms have become so ubiquitous, and as a consequence so elusive, as "Jewish identity." The phrase regularly serves as the name of a communal dream: the wished-for end product that vast apparatuses of education, institution-building, and programming aim to instill and perpetuate. But what is it?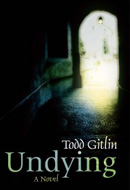 The Last of the Red-Hots?
Tuesday, March 8, 2011 by
Sam Munson
| Jewish Ideas Daily » Daily Features
The past decade has witnessed a seeming revival in the fortunes of America's old, new, and newest Left. Some elders, notably including Bill Ayers, have enjoyed career recrudescences. One of the better-known spokesmen and avatars of this revitalized political culture is the veteran writer and activist Todd Gitlin.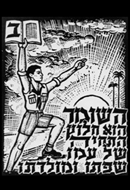 The Old Young Guard
Monday, March 7, 2011 by
Aryeh Tepper
| Jewish Ideas Daily » Daily Features
One of the most significant movements of Jewish renewal in the 20th century was Hashomer Hatzair: the Young Guard. Founded as a youth group in Vienna in 1916, the movement set itself in opposition to what it regarded as the emaciated character of Jewish life.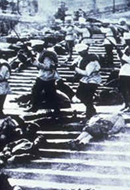 The Odessa File
Friday, March 4, 2011 by
Allan Nadler
| Jewish Ideas Daily » Daily Features
Undoubtedly the most searing image of the port city of Odessa on the Black Sea is Sergei Eisenstein's reconstruction of a bloody massacre on its famed "Potemkin Steps" in his epic silent film, Battleship Potemkin (1925).
The Virtuoso of Judaism
Thursday, March 3, 2011 by
Yehudah Mirsky
| Jewish Ideas Daily » Daily Features
Religious virtuosity comes in many forms. One of them is the ability to reconcile seeming irreconcilables, like faith and freedom, piety and intellect, revelation and science. The dream of synthesis has lured many in the past two centuries. One who seemed to live it was Joseph B. Soloveitchik.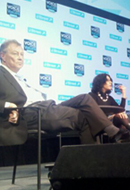 J Street's Last Hurrah?
Tuesday, March 1, 2011 by
Elliot Jager
| Jewish Ideas Daily » Daily Features
In a little over three years, a liberal lobby calling itself "passionately and unapologetically pro-Israel" appears to have either supplanted or co-opted other likeminded groups on the Jewish Left—among them, Americans for Peace Now, the Israel Policy Forum, and the New Israel Fund.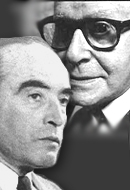 Writing American Hebrew
Friday, February 25, 2011 by
Yehudah Mirsky
| Jewish Ideas Daily » Daily Features
Once upon a time, and not so long ago at that, Hebrew literature was written and read in the United States. That is no longer the case, but there is no reason why today this fascinating body of work should remain "one of the best-kept secrets of Jewish American cultural history."