Arts & Culture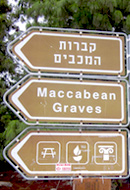 Urban Planning, Hasmonean-Style
Wednesday, December 28, 2011 by
Elli Fischer
| Jewish Ideas Daily » Daily Features
In the early 1990s, construction began on Modi'in, Israel's new "City of the Future." Designed by renowned architect Moshe Safdie and located mid-way between Jerusalem and Tel Aviv, Modi'in is in many ways typical of modern planned communities.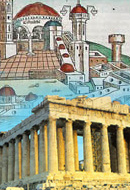 Jerusalem and Athens
Monday, December 26, 2011 by
Leo Strauss
| Jewish Ideas Daily » Daily Features
The holiday of Hanukkah is, in part, a celebration of the victory of traditionalist Jews over Jews bent on assimilation to Greek Seleucid culture.  As such, the second-century B.C.E. Maccabean revolt has resonated throughout the ages not only as a key historical contest, but as a wellspring for interpretations of the divergent views of the Hebrews and the Greeks.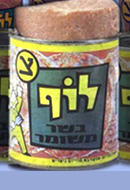 Loof
Thursday, December 22, 2011 by
Micah Stein
| Jewish Ideas Daily » Daily Features
For the millions of Israeli citizens drafted into the Israel Defense Forces over the past 60 years, military service has involved patriotism, community, self-sacrifice—and Loof, Israel's kosher Spam. But a new generation of soldiers is about to experience military service without the familiar pink meat.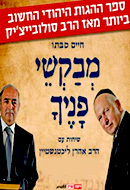 In Search of the Moderate Voice
Tuesday, December 20, 2011 by
Lawrence Grossman
| Jewish Ideas Daily » Daily Features
Rabbi Haim Sabato is a unique figure on the Israeli scene, both head of a yeshiva and a prominent Hebrew writer. His best known work, the novel titled Adjusting Sights, won Israel's most prestigious literary award and was made into a movie.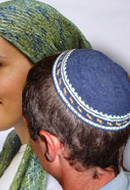 Orthosexuality
Monday, December 19, 2011 by
Elli Fischer
| Jewish Ideas Daily » Daily Features
The Talmud tells a story about one Rabbi Kahana who hid under the bed of his master, Rabbi Abba (better known as Rav), as the latter was having sex with his wife. Kahana, shocked at the type of frivolous language used by his mentor, commented that Rav was behaving ravenously.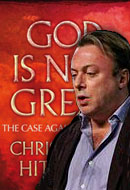 The Trouble with Hitchens
When Christopher Hitchens passed away yesterday at the age of 62, the encomia started pouring in almost immediately. Most of this praise is deserved, as the acumen of Hitchens's muscular criticism and the wit of his ripostes will be with us for a long time to come.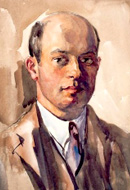 The Stoic Vision of Ludwig Blum
Thursday, December 15, 2011 by
Aryeh Tepper
| Jewish Ideas Daily » Daily Features
Sometimes an artist is more popular with the public than with critics and fellow artists because the artist appeals to a popular taste that is simply unrefined. Sometimes, though, the public is on to something that the cultural elites miss.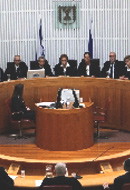 Full Court Press
Wednesday, December 14, 2011 by
Elliot Jager
| Jewish Ideas Daily » Daily Features
Israel Supreme Court President Dorit Beinisch, equivalent to the Chief Justice of the U.S. Supreme Court, recently called the Court's critics in the Knesset "robed Cossacks" waging a "campaign of delegitimation" and "incitement."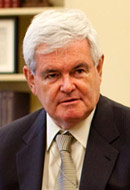 Newt and the Palestinians
Tuesday, December 13, 2011 by
Alex Joffe
| Jewish Ideas Daily » Daily Features
It was almost inevitable: Presidential candidate Newt Gingrich has lobbed a grenade into the Republican nomination race, and the subject is Israel.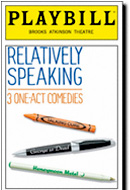 Shtik and Sensibility
Friday, December 9, 2011 by
Alex Joffe
| Jewish Ideas Daily » Daily Features
Theater can challenge preconceptions or play it safe. Relatively Speaking, a set of one-act plays by Ethan Coen, Elaine May, and Woody Allen, rises to the challenge. The plays are variations on the theme of the Jewish mother, and two are predictable—but one is unusual.