American Judaism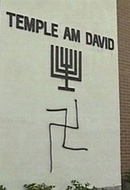 Loving Jews, Hating Jews
Monday, January 10, 2011 by
Alex Joffe
| Jewish Ideas Daily » Daily Features
In their new book, American Grace: How Religion Divides and Unites Us, the sociologists Robert Putnam and David Campbell advance the striking claim that "Jews are the most broadly popular religious group in America today."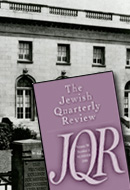 In the Portable Homeland
Wednesday, December 29, 2010 by
Alex Joffe
| Jewish Ideas Daily » Daily Features
Heinrich Heine described the Bible as the Jews' portable homeland. Both it and its various and proliferating extensions through history have been the objects of intense exploration by modern Jewish scholars. What do the numerous books and articles published by these scholars have to tell us, and how much of their scholarship is relevant to daily life, or of interest beyond the circle of their fellow academics?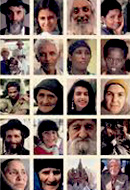 The DNA Speaks
Monday, December 20, 2010 by
Alex Joffe
| Jewish Ideas Daily » Daily Features
Are Jews a "nation" or a "people"? The Hebrew term 'am means both. Both terms, moreover, have been subjected to disapprobation in our time—although not nearly to the extent of "race," a term that Jews themselves stopped using nearly a century ago. How, then, are we to think about the mounting genetic evidence that points to Jewish biological continuity over time?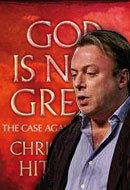 Christopher Hitchens's Jewish Problem
It has been an open secret for years that the celebrated columnist and author Christopher Hitchens has a problem with the Jews. No one much likes to talk about it, and for various reasons his journalistic peers have remained silent on the subject. But it is nonetheless the case.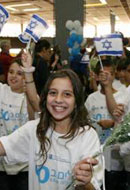 Counting Jews
Wednesday, December 1, 2010 by
Elliot Jager
| Jewish Ideas Daily » Daily Features
A newly-released World Jewish Population Report has been making waves. Some critics, especially in Israel, charge that the report, in claiming the existence of a non-Jewish majority between the Jordan River and the Mediterranean Sea, is both slanted and unduly pessimistic. Other critics, especially in the Diaspora, complain that the report is too old-fashioned in its definition of Jewishness.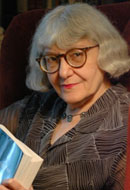 Taking Sides
Tuesday, November 23, 2010 by
D.G. Myers
| Jewish Ideas Daily » Daily Features
In the publisher's materials that accompany her new book, the novelist Cynthia Ozick is described as having written a "photographic negative" of Henry James's great 1903 masterpiece, The Ambassadors. Her Foreign Bodies is said to offer a "reversal of [James's] meaning." But what is her meaning?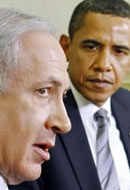 Obama and Israel: What Now?
Tuesday, November 16, 2010 by
Benjamin Kerstein
| Jewish Ideas Daily » Daily Features
Since the Obama administration's major defeat in the American midterm elections, commentators have been wondering how the new constellation of forces in Washington will affect the president's Middle East peace initiative.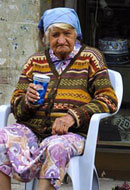 Class Divide
Thursday, November 11, 2010 by
Yehudah Mirsky
| Jewish Ideas Daily » Daily Features
The world's two largest Jewish communities differ in many ways. Class is one of them. That fact was made painfully clear this week as 4,000 communal professionals, activists, and donors met in New Orleans for the general assembly of the Jewish Federations of North America—at the same time that, in Israel, the National Insurance Institute (equivalent to the U.S. Social Security Administration) issued its annual report on "poverty and social gaps" in the Jewish state.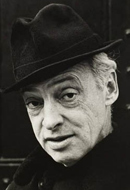 The Jewish Saul Bellow
Wednesday, November 3, 2010 by
Sam Munson
| Jewish Ideas Daily » Daily Features
Does Saul Bellow (1915-2005) need an introduction? Nobel laureate, three-time National Book Award winner, famed for his capacious mind and his profoundly idiosyncratic, sky-reaching prose, a lifelong generator of personal and public controversy, Bellow was also the unrivaled paragon, during his life and after his death, of American Jewish letters. But readers of the massive new collection of the novelist's letters might be forgiven for wondering in what sense Bellow was a Jewish writer at all.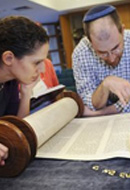 Who Needs Denominations?
Wednesday, October 20, 2010 by
Yehudah Mirsky
| Jewish Ideas Daily » Daily Features
Several weeks ago, an American law professor who serves on his synagogue's search committee for a new rabbi put forward the provocative argument that the process was not only stifling but illegal. The culprit, he wrote, was the highly restrictive role played by national rabbinic bodies.