Adolf Hitler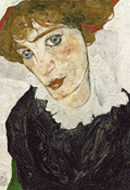 Art and Idolatry in Austria
Tuesday, October 30, 2012 by
Alex Joffe
| Jewish Ideas Daily » Daily Features
Art transforms life through beauty but inspires a possessiveness unlike any other.  Collectors tend toward obsession, which overwhelms morality; museums, like the medieval church, wash away sin with exhibitions for the public good.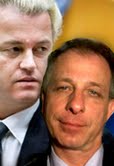 Lambs to the Slaughter
Wednesday, August 22, 2012 by
Ben Cohen
| Jewish Ideas Daily » Daily Features
Last week, the normally cautious Jewish community of Amsterdam took the unusual step of describing a member of the Dutch parliament as a "serious danger to Jews in the Netherlands and consequently Europe as a whole."