Abraham Lincoln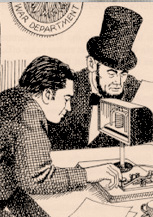 Spielberg's Lincoln and the Jews: An Untold Story
Monday, January 14, 2013 by
Lance J. Sussman
| Jewish Ideas Daily » Daily Features
Lincoln represents a missed opportunity to show that Jews didn't just turn up in America in the wake of Russian pogroms.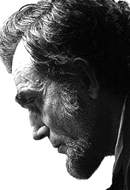 Lincoln's "Limp"
Friday, November 30, 2012 by
Judy Sokolow
| Jewish Ideas Daily » Daily Features
Abraham Lincoln was a transcendently great American president.  Yet Steven Spielberg's recently released film Lincoln depicts him as a practitioner of political chicanery and manipulation.  Must an individual be calculating and deceitful in order to be a great leader?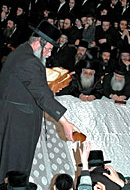 The Tish and the Thanksgiving Table
Wednesday, November 21, 2012 by
Allan Nadler
| Jewish Ideas Daily » Daily Features
In a scene in Avalon, Barry Levinson's cinematic memoir of growing up in Baltimore with his Yiddish-speaking immigrant parents, Uncle Gabriel Krichinsky, brilliantly played by Lou Jacobi, arrives—late, as usual—for the extended Krichinsky family's annual Thanksgiving dinner.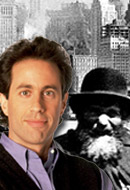 Promises, Promises
Thursday, October 25, 2012 by
Lawrence Grossman
| Jewish Ideas Daily » Daily Features
City of Promises, a new three-volume history of Jewish New York, is remarkable for the complex metamorphoses it explains—and for the 21st century transformation it doesn't mention.