Zionist Thought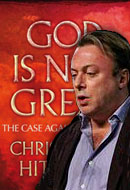 The Trouble with Hitchens
When Christopher Hitchens passed away yesterday at the age of 62, the encomia started pouring in almost immediately. Most of this praise is deserved, as the acumen of Hitchens's muscular criticism and the wit of his ripostes will be with us for a long time to come.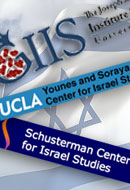 Israel Studies 101
Monday, October 3, 2011 by
Alex Joffe
| Jewish Ideas Daily » Daily Features
The modern American research university is a house of many rooms. The field of Israel Studies, which has emerged in the past decade, occupies one of the newest—and smallest—of those rooms.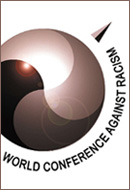 The Wages of Durban
Wednesday, September 21, 2011 by
Arch Puddington
| Jewish Ideas Daily » Daily Features
In the days just prior to the assault on the World Trade Center and the Pentagon, the World Conference Against Racism (WCAR) was very much in the news, and for reasons that are altogether relevant to the mass murder that took place on September 11, 2001.
Settling for Statehood
The 66th session of the United Nations General Assembly has just begun. Unless a diplomatic miracle happens, that body will soon be asked to approve what amounts to a unilateral declaration of Palestinian statehood. Palestinian spokesmen say they had no choice but to make their end run around serious negotiations with Israel.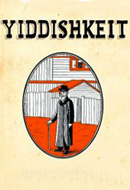 Enmity; or, Yiddish in America
Monday, September 12, 2011 by
Allan Nadler
| Jewish Ideas Daily » Daily Features
He was irascible, neurotic, self-obsessed, and socially inept; a brilliant misfit and misanthropic dilettante. Upon his death in July 2010, Harvey Pekar's few close friends insisted that the underground comic-book writer was also a gem in the rough, an out-of-date socialist naïf.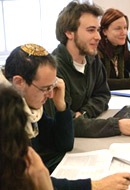 Reconstructing Judaism
Wednesday, August 3, 2011 by
Joseph J. Siev
| Jewish Ideas Daily » Daily Features
At a time when all three major Jewish denominations in America—Orthodox, Conservative, and Reform—find themselves in a state of deep internal fracture, a fourth and much smaller movement, Reconstructionism, has just voted to create a unified body to coordinate the activities of its lay and rabbinical arms.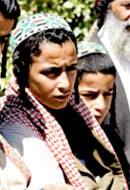 The Loyalties of the Sephardim
Friday, July 22, 2011 by
Aryeh Tepper
| Jewish Ideas Daily » Daily Features
In a recent Haaretz column, Gideon Levy, the radical leftist polemicist, sounded the warning that Israel's religious Zionists—"the knitted skullcaps"—have joined hands with the ultra-Orthodox and the Sephardim to form "a united tribe of zealots."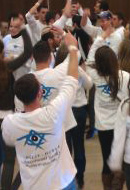 Getting Birthright Wrong
Wednesday, July 6, 2011 by
Philip Getz
| Jewish Ideas Daily » Daily Features
In mid-June, The Nation magazine, which for decades has provided a special platform for Jewish critics of Zionism, published an article by a young alumna of Birthright Israel, the organization that since 1999 has sent 260,000 young Diaspora Jews (including this writer) on free ten-day tours of the Holy Land.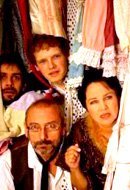 Montreal, a Love Story
Tuesday, June 28, 2011 by
Allan Nadler
| Jewish Ideas Daily » Daily Features
The second International Yiddish Theater Festival, an elaborate ten-day fete whose program ranges from carnavalesque performances to academic symposia, just wrapped up last week in Montreal. What is especially surprising about this celebration is that Montreal is a city with a Jewish population of less than 80,000.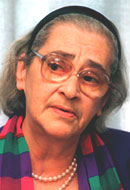 One Woman Army
Monday, June 27, 2011 by
Daniel Johnson
| Jewish Ideas Daily » Daily Features
Andrei Sakharov, the great nuclear physicist and human-rights campaigner, had been dead for two years by the time I came to his Moscow apartment in the early summer of 1991. Elena Bonner, his widow, was there, still defiantly at war with the faceless foe that had slaughtered her family, exiled her and her husband, slandered her Jewish name, and lied about it all.