Torah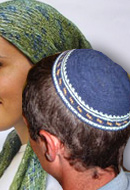 Orthosexuality
Wednesday, May 29, 2013 by
Elli Fischer
| Jewish Ideas Daily » Daily Features
Addressing a trend toward greater openness about sexuality in the Modern Orthodox community, Elli Fischer reminds us, in an article first published December 19, 2011, that Judaism has never treated sex as a taboo subject.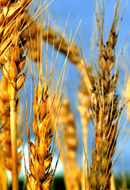 Was the Torah Really Given on Shavuot?
Tuesday, May 14, 2013 by
David Glasner
| Jewish Ideas Daily » Daily Features
In Jewish tradition, the holiday of Shavuot is said to commemorate the giving of the Torah at Sinai.  But, as the Talmud often asks, mena hani mili, how do we know this?
Naso: When Wives Go Astray
The straying wife of Num. 5:13—was she "seized" or was she "caught in the act"? (Click here for source sheet.) Download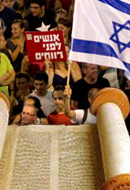 God the Economist
Monday, May 13, 2013 by
Joshua Berman
| Jewish Ideas Daily » Daily Features
The Occupy rallies of 2011 were the largest Israel has ever seen.  As I looked at the young couples in Tel Aviv protesting the inaccessibility of housing they could call their own, I thought of the land tenure reforms of Leviticus.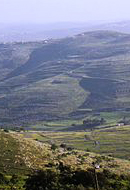 Beyond the Giants
Strange as it may sound, my idea of Israel did match reality.  I've never imagined it to be some spotless utopia where everybody knows your name.  It is a land haunted by terror and tragedy, fear and doubt.  And yet it's the land where God has chosen to reveal Himself to man.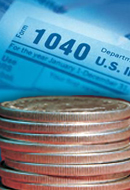 Tithing and Taxes
Friday, April 12, 2013 by
Shlomo M. Brody
| Jewish Ideas Daily » Daily Features
A significant proportion of tax revenue is used for charitable purposes: food stamps, Social Security, housing assistance, public healthcare.  May Jews therefore count tax payments as charitable contributions?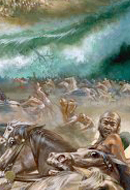 Rejoice When Your Enemy Falters?
Friday, March 22, 2013 by
Shlomo M. Brody
| Jewish Ideas Daily » Daily Features
Proverbs says, "When your enemy falters do not rejoice and when he stumbles do not feel glee."  Does that apply even if your enemy is really, really evil?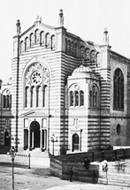 The Jewish Egyptian Revival
Passover marks the day on which God liberated the Israelites from Pharaoh's rule.   But three millennia after the Exodus, emancipated Jews expressed their national identity by building synagogues in the Pharaonic style.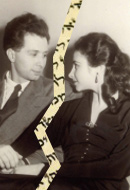 The Voice That Speaks in My Soul
Friday, March 8, 2013 by
Susan Taubes
| Jewish Ideas Daily » Daily Features
Echoing Kafka in this 1949 letter of protest to a domineering male, Susan Taubes writes: "I can no more keep to the laws of the Bible than I can cross myself or take the sacrament."
Vayakhel-Pekudei: Completing Creation
It\'s a fundraiser\'s dream: The people have to be told to stop bringing gifts for the Mishkan. (Click here for source sheet.) Download