Technology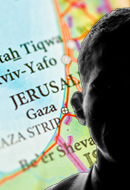 Israel's Friends in Gaza
Thursday, November 29, 2012 by
Alex Joffe
| Jewish Ideas Daily » Daily Features
Hamas was quick to declare victory in the latest conflict with Israel.   A closer look at the price it paid in terms of personnel and equipment shows that its bravado was false.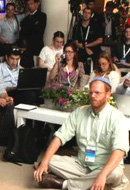 Conferences: Why?
Thursday, July 19, 2012 by
Elli Fischer
| Jewish Ideas Daily » Daily Features
As Israelis take in the collapse of Netanyahu's grand coalition, ultra-Orthodox demonstrations in Jerusalem, and Tel Aviv tent protesters' lionization of an attempted suicide, it may have escaped general attention that none of these problems featured among the prophetic visions of last month's Presidential Conference, which charged itself with "Facing Tomorrow."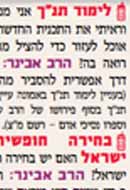 Text-Message Halakhah
Friday, July 13, 2012 by
Yoel Finkelman
| Jewish Ideas Daily » Daily Features
From the ancient moment when the Sages began committing the Oral Torah to writing, through the invention of the printing press, all the way to searchable electronic databases of Jewish texts, each change in communications technology has had an impact on the Torah.