Sigmund Freud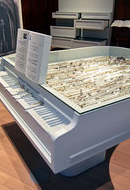 High Concept in Dialogue With Tradition
Thursday, May 9, 2013 by
Diane Cole
| Jewish Ideas Daily » Daily Features
The artifacts of Jewish cultural history have never looked so freshly inviting or unexpectedly contemporary as in a provocative new exhibition at New York's Jewish Museum.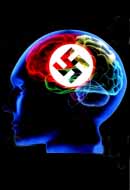 Evil and Id
Wednesday, July 11, 2012 by
Ben Cohen
| Jewish Ideas Daily » Daily Features
In Freud's Last Session, Mark St. Germain's superlative play about a hypothetical encounter between Sigmund Freud and C.S. Lewis, there is a telling moment when the founder of psychoanalysis admits that he was slow to grasp the boundless evil of Nazism: "It took near tragedy for me to see Hitler for the monster he is."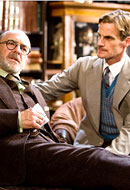 The Couch and the Confessional
Tuesday, January 10, 2012 by
Joseph J. Siev
| Jewish Ideas Daily » Daily Features
Sigmund Freud's last book, Moses and Monotheism, was published in 1939, a year after  he fled, mortally ill with cancer of the jaw, from Nazi-occupied Vienna to London.  The book is famous for its speculations that Moses was not Jewish and that the people he led out of Egyptian slavery murdered him.   
Editors' Picks
Unmasking Anti-Semitism
Nathan Lopes Cardozo
,
Jerusalem Post
. "It is not because they are 'good Christians' that the Europeans are instinctively anti-Semites," wrote Zionist leader Harry Sacher. "It is because they are bad Christians, in reality repressed pagans."
"The Myth of Mental Illness"
Holly Case
,
Aeon
. Jewish psychiatrist Thomas Szasz denounced his field as "a threat to civil liberties" and stated that "Freud and the psychoanalysts" had replaced "the totalitarian leader and his apologists."
Where Rashi Meets Freud
Gil Student
,
Torah Musings
. The Ramban holds that all temptations are equally dangerous.  But, for Rashi, "Holiness derives from libidal discipline."